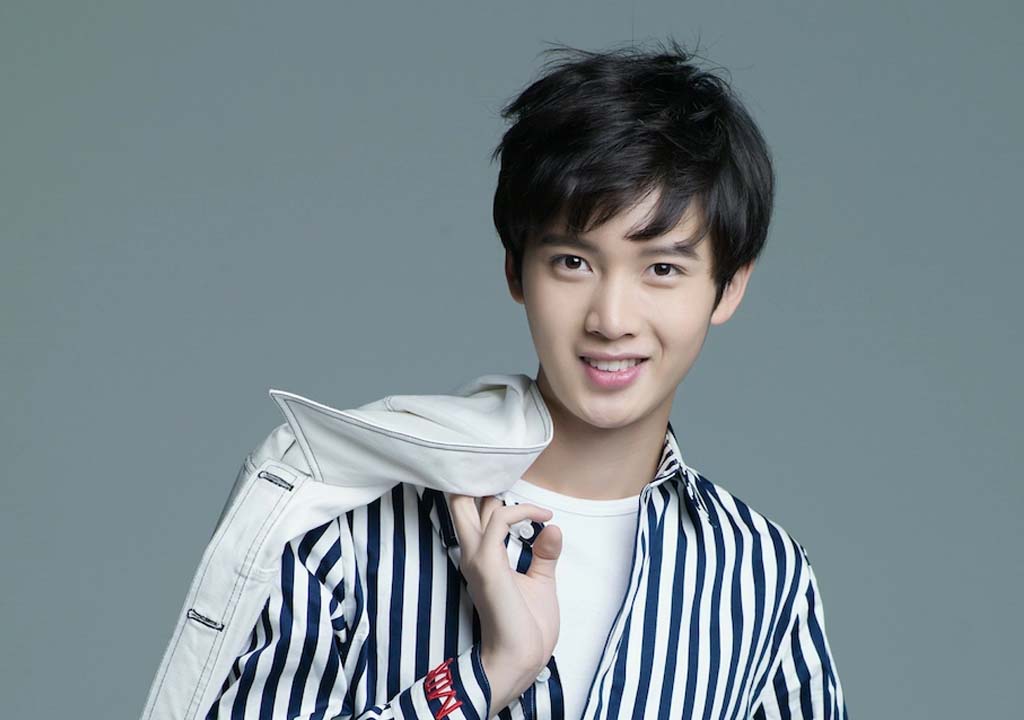 Chen Youwei(陈宥维) born on July 7, 1998, in Lishui, Zhejiang, China, is a Chinese actor, singer, and member of UNINE.

In 2017, he acted in his first drama "Story of Yanxi Palace". In 2019, he participated in the "Youth Have You", and eventually debuted as a member of UNINE. In 2021, the drama "Timeless Love" was released which he played the lead role.
Basic Info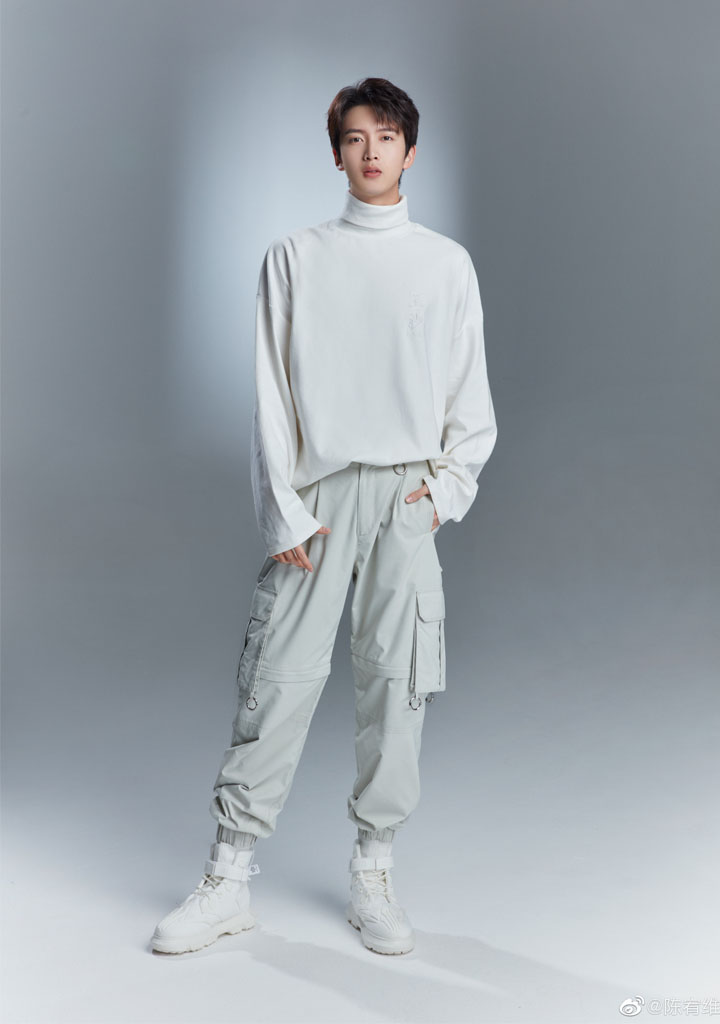 Stage Name: Chen Youwei (陈宥维)
Birth Name: Chen Shuaihong (陈帅宏)
Nickname: UV, Wa Ge
Birthday: July 7th, 1998
Place of Birth: Lishui, Zhejiang, China
Zodiac: Cancer
Height: 187 cm
Weight: 70 kg
Blood Type: A
Fandom Name: Grapefruit(You Zi)
Fandom Color: #E84E09
Fanchant: "shǎo nián chéng fēng pò làng yòu wéi guāng máng wàn zhàng "少年乘风破浪 宥维光芒万丈
Weibo: UNINE_陈宥维
Instagram: @wangzai___
Facts
Chen Youwei's agency is Ciwen Media.
Education: he studied at the Zhejiang Sci-Tech University majored in costume performance.
He can paly guitar.
Likes to read books.
Favorite Actor: Stephen Chow.
The way to relax himself is to travel.
He has to drink a glass of water every time he wakes up.
Chen Youwei is afraid of bats.
The body part he most satisfied with is his hands.
If swapping bodies with one of the Unine members, he chooses Guan Yue.
Ideal Type Girlfriend: long hair, thoughtful.
Television Series
Hello My Shining Lover(遇见璀璨的你)(Si Da)(TBA)
I Don't Want To Be Brothers With You(我才不要和你做兄弟)(Ye Xiaowen)(TBA)
Timeless Love(时光与你别来无恙)(Jiang Dian)(2021)
Humans(你好,安怡)(Qiao Yuan)(2021)
Airbenders(乘风少年)(Yu Minghao)(2020)
The Faded Light Years(浪漫星星)(Yan Dong)(2018)
The Eternal Love 2(双世宠妃Ⅱ)(Liu Shang)(2018)
Story of Yanxi Palace(延禧攻略)(Yong Qi / Prince Rong)(2018)
The Story of Souls from Endless Books(炮灰攻略)(Rong Li)(2018)
Cinderella Chef(萌妻食神)(He Lianjing)(2018)
Variety Shows
Everybody Stand By 2(演员请就位第二季)(2020)
Super Nova Games: Season 2(超新星全运会第二季)(2019)
UNINE Bomba(UNINE蹦吧)(2019)
Youth With You(青春有你)(2019)
Hyper Dimensional Idol(超次元偶像)(2017)
---
Any content to add or anything want to know about Chen Youwei, welcome to contact us or leave a comment below.