The Faded Light Years – Wang Qianyue, Xing Fei
The Faded Light Years is an urban romantic drama directed by Lin Helong, led by Wang Jia and Xing Fei, co-starring Jia Zhengyu, Li Xin'ai, Yan Su, and Lou Jiayue.
The drama tells the story of a group of young people pursuing their dreams, and a series of workplace and emotional stories revolving around the traditional handmade manufacturing "Xiao Shi Guang Nian" tailor shop and the DI Group, a garment company.
Details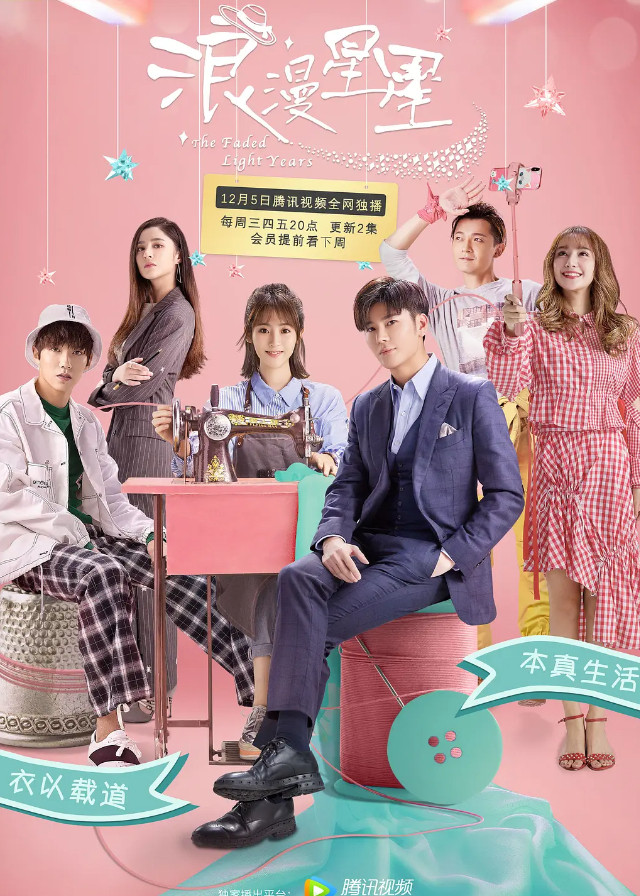 Cast
Synopsis
In order to fulfil his promise to his father, DI Group director Ding Wenxiao has taken up the burden of taking the company listed on the stock market, following his father's setting step by step towards his goal.
The fashion show in the name of DI's chief designer Mu Lingshan is the most crucial step towards the goal.
They have been preparing for it for years, and the success or failure of this show is destined to seal DI's future fate.
But it is this fashion show that changes the fate of Yan Xia, the small owner of a tailor shop in a fishing village, as well as the fate of the DI Group's Ding Wenxiao and other young people on the same track.
Due to the appearance of Yan Xia, the betrayals, intrigues, grudges and entanglements surrounding Ding Wenxiao emerge one by one.
In the midst of his self-imposed banishment, Yan Xia is like a ray of sunshine that carries Ding Wenxiao out of the gloom.
Ding Wenxiao's confidence is restored, he not only helps DI Group to be listed successfully, but also turns Yan Xia's family's tailor shop into a high-quality custom shop under DI Group.
Ding Wenxiao, Yanxia and their friends all find their positions and work together to realise their dreams.
Reviews
You May Also Like
Related Posts