Basketball Fever – Thomas Tong, Xing Fei
Basketball Fever is a youthful school drama directed by Cheng Ziyu, starring Tong Mengshi, Xing Fei, Nie Zihao, Tu Bing, Cao Xige, Zhao Luoran, Wang Yanyang, and Fu Shuyang.
The drama tells the story of a young basketball player with his best friend's last wish, who overcomes his narrow-minded individual heroism and integrates into a group to realize his self-worth by playing on the court.
Details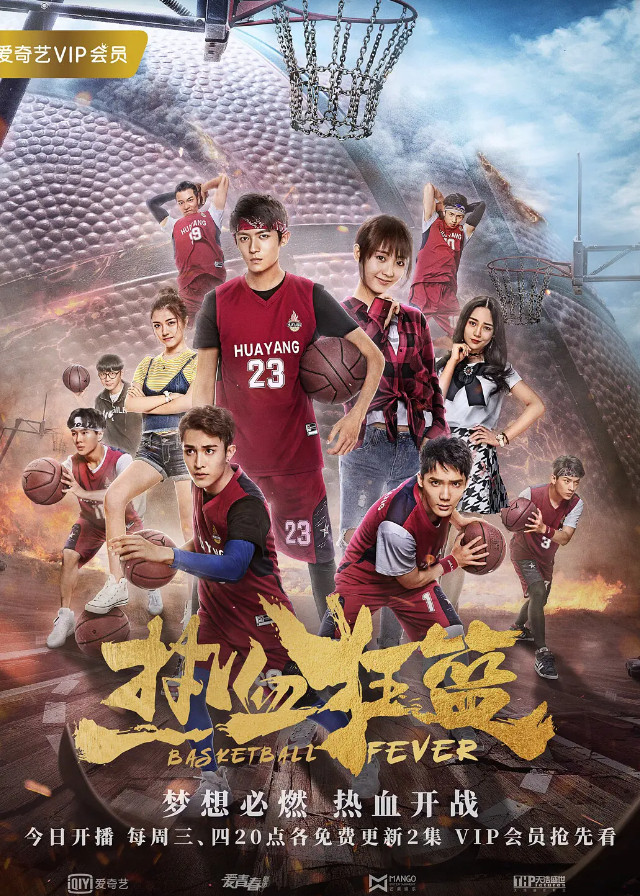 English Title: Basketball Fever
Chinese Title: 热血狂篮
Genre: Youth, School, Sport, Romance
Tag: Student, Teamwork
Episodes: 36
Duration: 45 min.
Director: Cheng Ziyu
Writer: Pink Koala Studio, Hou Pengfei
Producer: Guo Yue
Product Company: iQIYI, MGTV, T.H ENTERTAINMENT
Released Date: 2018-05-16
Broadcast Website: iQIYI
Cast
Synopsis
Qiao Zijun, a talented basketball player, is shot in a friendly basketball match in the United States.
Qiao Zizhun's best friend Chu Xiao gives up his studies at Bulang University to come to Huayang University where Qiao Zizhun aspires to be.
Hai Mingfeng, Yun Yang, and Xu Guanghao also collide with Chu Xiao in the Huayang basketball team to develop a different kind of friendship.
In order to fulfill his best friend's last wish, Chu Xiao fights together with Pei Chenbing and other teammates at Huayang College, eventually overcoming his weaknesses, finding the meaning of true love, and finding himself.
Reviews
You May Also Like
Related Posts