Master Devil Do Not Kiss Me – Li Hongyi, Xing Fei
Master Devil Do Not Kiss Me is a campus romance drama directed by Shang Tao and starring Li Hongyi, Xing Fei, Zhang Jiongmin, Fu Longfei, Qie Lutong, Bo Chengjun, Zhang Xiaowei(Sun Anke), and Yang Zhiying.

The drama is adapted from the novel of the same title by Jin Xia Mo, which tells the story of An Chuxia, a feisty and unconquerable girl who came to the Han family because of her mother's death. She met Han Qilu and studied together at Si Di Lan College. They gradually have a special feeling for each other during the period of getting along. They walked through their moving youth together.
Details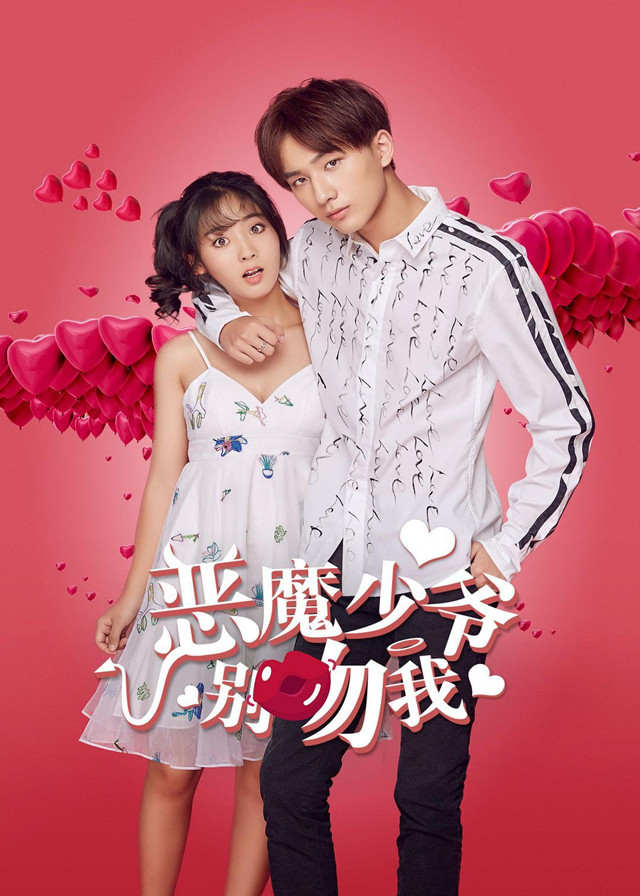 English Title: Master Devil Do Not Kiss Me
Chinese Title: 恶魔少爷别吻我
Genre: School, Romance, Comedy, Urban, Life, Youth
Tag: Rich Man/Poor Woman, Love Triangle, Unrequited Love, School Bullying, Rich Male Lead, Student
Episodes: 23
Duration: 20 min.
Director: Shang Tao
Writer: Jin Xia Mo, Peng Tong, Zi Bu Yu, Yang Youtian, Xiangzi, Yang Shunzhou
Producer: Liu Zifan
Product Company: TENCENT VIDEO, BALE MEDIA
Released Date: 2017-01-09
Broadcast Website: WeTV, KUKAN, TencentVideo, Viki
Cast
Synopsis
An Chuxia, a self-reliant girl, lost her mother in an accident and falls into a low point in her life.
An's mother entrusted her daughter to Jiang Yuanyuan, a friend from a wealthy family. In the envy of everyone, An Chuxia moved into the Han family and entered the noble academy as the fiancee of young master Han Qilu.
Han Qilu and An Chuxia were disgusted with each other. They target each other at every turn. But, due to Han's mother's enthusiasm, they were forced to be tied together.
An Chuxia discovered all the shortcomings of the school, and she struggled from the situation of being rejected and bullied by her classmates, and finally won the popularity of her classmates.
She led her classmates in Class B to gradually improve themselves, making those who were already used to the life of a loser strive to become better.
Unexpectedly, Han Qilu, Ling Hanyu, and Jiang Chenchuan, three different kinds of boys were attracted to her gradually.
However, the challenges that await her are far more than that. All kinds of hidden arrows hiding in the dark corners come to her unexpectedly.
Reviews
You May Also Like
Related Posts