Wulin Heroes – Li Hongyi, Huang Riying
Wulin Heroes is a historical romantic wuxia comedy directed by Zhu Dongning, led by Li Hongyi and Huang Riying, co-starring Zhu Zanjin, Zhang Xinyan, Li Xingchen, Wang Xinqiao, Jiang Peng, Sun Hao, and Cui Yishao, with Qi Peixin in a special appearance.
This drama is based on Bai Ze's novel "Wu Lin You Jiao Qi/ 武林有娇气", which tells the love story of Bai Yue, the handsome, poisonous, and warm-hearted "divine doctor" who is the master of Feng Hua Valley, and Ye Xi, the "demon girl" who has been repeatedly "resurrected" and lost her memory. They finally join hands to promote the righteousness of the martial arts world and have a happy marriage.
Details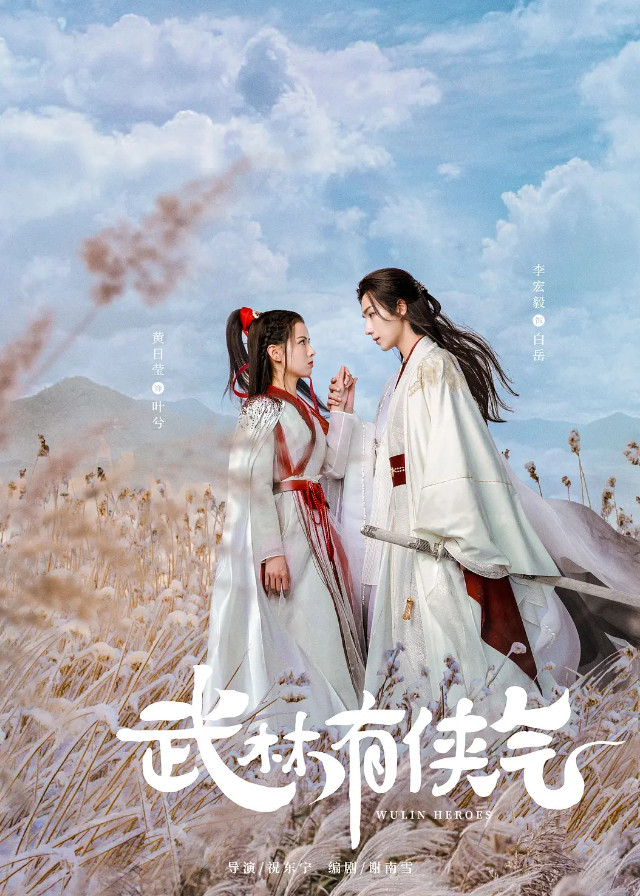 English Title: Wulin Heroes
Chinese Title: 武林有侠气,武林有骄气
Genre: Historical, Romance, Wuxia, Comedy
Tag: Martial Arts, Doctor Male Lead, Reverse-Harem, Blood, Amnesia, Revenge
Episodes: 22
Duration: 45 min.
Director: Zhu Dongning
Writer: Xie Nanxue
Producer: Wang Ying, Luo Junhui, Ma Lan
Product Company: YOUKU
Released Date: 2023-01-29
Broadcast Website: Youku, 优酷, youku.tv
Cast
Synopsis
Ye Xi, a kind-hearted girl who aspires to be a warrior, enters Jianghu with a beautiful fantasy of wulin and love, intent on fighting the strong and helping the weak.
She does not understand the viciousness of the human heart, she is repeatedly used, deceived, and betrayed, even betrayed by her trusted "warrior" and the "good man" she thought she could share life together in Jianghu. Her reputation is ruined and she is almost killed several times.
But despite all the blows, Ye Xi remains unchanged in her belief that justice cannot be suppressed and that justice lies in the hearts of men. She tries her best to investigate the truth and clear her fame.
During this time, she is fortunate to be rescued by the divine doctor Bai Yue, who protects her along the way.
Ye Xi grows up and becomes stronger and more confident, and finally understands true love and the spirit of martial arts.
With Bai Yue's help, Ye Xi eradicates the martial arts scum that framed her and plagued Jianghu, and grows into a true martial arts heroine.
Bai Yue uses his medical skills to heal the bewitched martial arts community, and the spirit of righteousness returns to the martial arts world.
Reviews
You May Also Like
Related Posts