The Blood of Youth – Li Hongyi, Liu Xueyi, Lin Boyang
The Blood of Youth is a martial arts drama directed by Yin Tao, starring Li Hongyi, Lin Boyang, Ao Ruipeng, Li Xinze, and Dai Yanni, with a special appearance by Liu Xueyi.
The drama is adapted from the novel of the same name, "Shao Nian Ge Xing / 少年歌行". Lei Wujie, a young swordsman who is just entering Jianghu.On his way to Xue Yue City, the largest city in Jianghu, he is involved in an event that shocks the entire Jianghu...
Details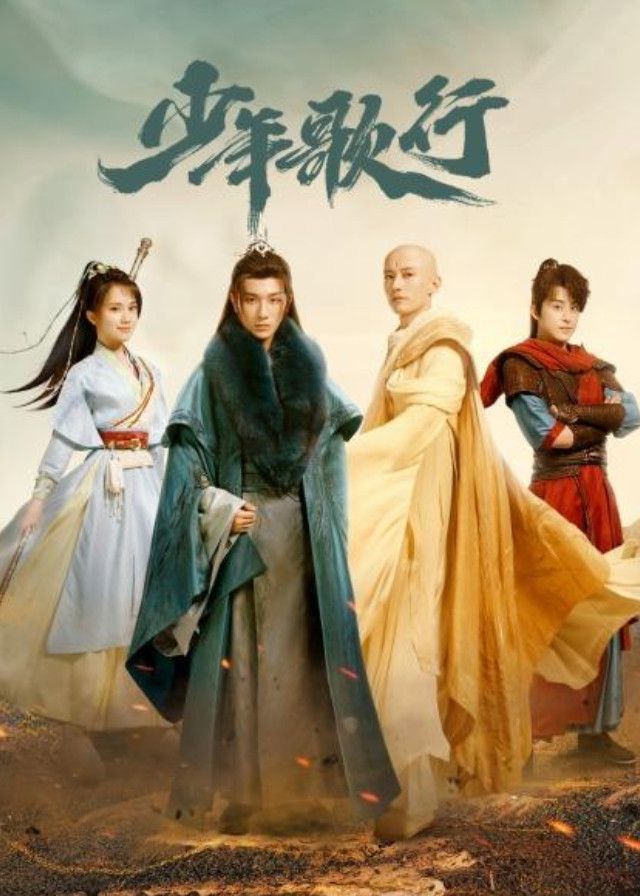 English Title: The Blood of Youth
Chinese Title: 少年歌行
Genre: Youth, Wuxia
Tag: Martial Arts, Jianghu, Multiple Mains, Prince Male Lead, Adapted From A Novel
Episodes: 40
Duration: 45 min.
Director: Yin Tao
Writer: Zhou Munan, Ma Jiani, Mu Jingwen
Producer: Zhou Zhaozhong, Mu Jingwen, Liu Yichen, Deng Xibin, Yang Hanyu
Product Company: YOUKU
Released Date: 2022-12-26
Broadcast Website: Youku, Viki, youku.tv
Cast
Synopsis
Xiao Se is a stingy boss who wears a luxurious coat but has no money for the maintenance of the inn. Lei Wujie is a disciple of the Lei Sect and a newcomer to Jianghu. They meet at Xue Luo City, and then they enter Jianghu together.
On their way, they befriend Wu Xin, Qianluo, Tang Lian, and Ye Ruoyi, they also accidentally get involved in the disputes between Jianghu and the court.
Gradually, they discover that the matter is inextricably linked to Xiao Se.
During the course of their journey, they seize the golden coffin, break a death trap, search for an overseas immortal mountain, and so on. Xiao Se's identity is gradually revealed, and it turns out that all this is related to the struggle for the throne 12 years ago.
In the end, with the joint efforts of the youngsters, they shatter the intrigues in the imperial city and uncover the truth that was 12 years late ......
Reviews
You May Also Like
Related Posts
Chinese Dramas Like The Blood of Youth

Does Rosy Zhao Lusi Have a Boyfriend? Her College Boyfriend was Exposed

What's Liu Xueyi And Zhang Yuxi's Relationship?

Yang Zi Is Dating Liu Xueyi? Netizens: Boring

Liu Xueyi, Zhang Yuxi Were Exposed To Be In A Relationship, Studio Denied It.

Li Hongyi Photos

Li Hongyi Dramas, Movies, and TV Shows List

Ao Ruipeng Dramas, Movies, and TV Shows List

Liu Xueyi Dramas, Movies, and TV Shows List

Lin Boyang Dramas, Movies, and TV Shows List