Qing Luo – Liu Xueyi, Wang Ziwei
"Qing Luo" is an ancient romantic drama directed by Liu Zhenming, starring Liu Xue Yi, Wang Zi Wei and Hu Wei, co-starring Dai Si, Luo Yi, Li Xingchen, Zhang Dayuan, Zhang Zihan, Li Mingxuan, Xu Heni and Fu Xiaodong.

The drama is an adaptation of the novel "Keng Die Er Zi Gui Yi Liang Qi", which tells the story of a medical genius heroine, Yu Qingluo, who takes her son Nan Nan to take revenge and find his real father, Ye Xiudu.
Detail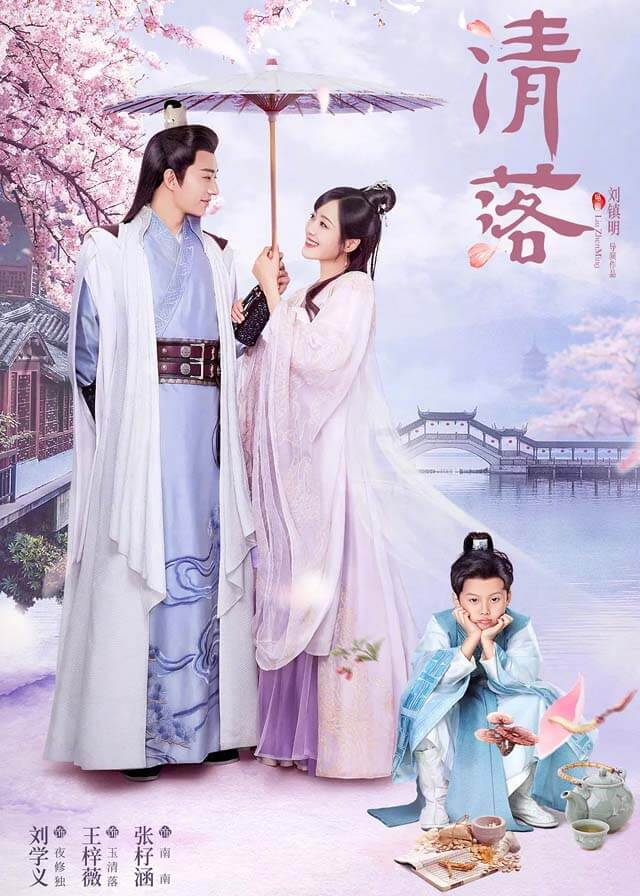 English Title: Qing Luo
Chinese Title: 清落
Genre: Ancient, Romance
Episodes: 32
Duration: 40 min.
Director: Liu Zhenming
Product Company: Youku, HCMC, Yi Qi Entertainment, YinheKuyu Media
Broadcasting website: Viki, YoYo English Channel(Youtube)
Release date: May 19, 2021
Cast

Liu Xueyi
as Ye Xiudu

Wang Ziwei
as Yu Qingluo

Dai Si as Jin Liuli

Luo Yi as Princess Qing Ning

Hu Wei as Li Zifan

Li Xingchen as Ye Haoran

Zhang Zihan as Nan Nan
Synopsis
A medical genius, Yu Qingluo gave birth to her son, Nan Nan, alone. Seven years later, she develops her unique medical skills and becomes a well-know doctor with unorthodox skills.
In the process of finding her son Nan Nan's father, she befriends the royal son of Feng Cang Kingdom, Ye Xiudu. Because of his resemblance to his enemy Yang Xiusheng, Yu Qingluo is deeply disgusted with him, and only after several tests does she confirm that it is just a coincidence, but at that time, Ye Xiudu has already fallen deeply in love with her.
Yu Qinglu is gradually indulged in the unconditional protection and doting of Ye Xiudu. At the same time, Yu Qingluo is forced to get involved in strife because of her identity as a genius doctor, and together with Ye Xiudu, she fights with various forces and eventually discovers by accident that Ye Xiudu is actually the father of her son Nan Nan.
During the course of their time together, Yu Qingluo completely fell into deep love With Ye Xiudu, and eventually the family hand in hand for the rest of their lives.