Timeless Love – Chen Youwei, Xu Yiyang
Timeless Love is a healing sweet drama directed by Tan Youye, starring Chen Yuwei and Xu Yiyang, co-starring Fu Weilun, Cai Xiangyu, Chen Jingyi, Pan Luyu, Ming Liang, Zheng Yujia, Tian Yifan.
Details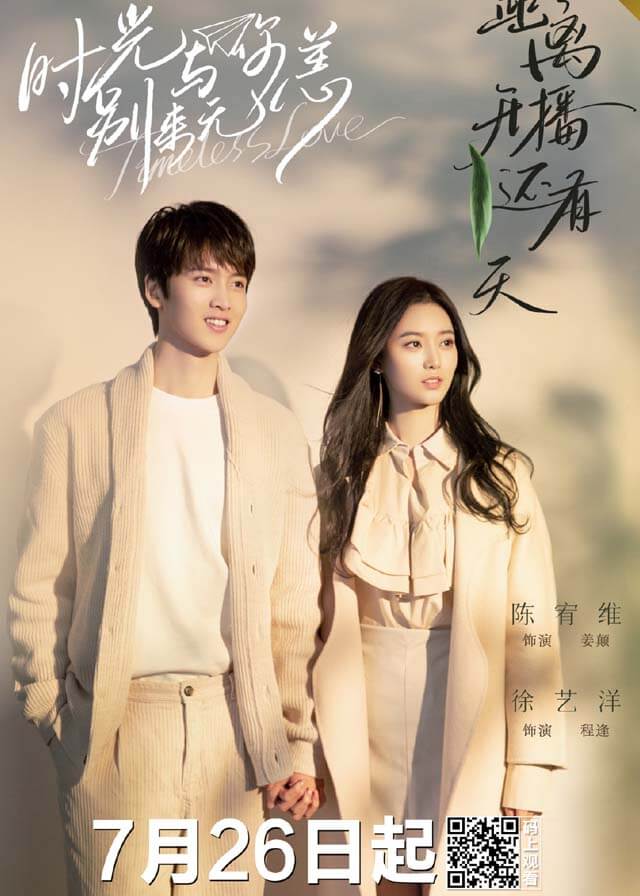 English Title: Timeless Love
Chinese Title: 时光与你别来无恙
Genre: Romance
Episodes: 24
Duration: 40 min.
Director: Tan Youye
Writer: Zhang Mengyang
Product Company: A-RINGS FILM, iQIYI LITERATURE, Wishart Media, Beijing Benjia Culture&Media Co.,Ltd, Kangyou Meida, Huoerguosi Guoyun Film&Culture Co.,Ltd., Fujian LOXin film and television media Co.,Ltd.
Broadcasting Website: iQIYI
Released Date: July 26, 2021
Cast

Chen Youwei
as Jiang Dian

Xu Yiyang
as Cheng Feng

Fu Weilun as Lian Ruoshen

Cai Xiangyu as Dai Baoling
Synopsis
Jiang Dian, a college student, has suppressed his heart in the face of the pressure brought by his family.
But he accidentally has a deep bond with Cheng Feng, who is older than him and in a slump due to the setback of her dance career.
How to chase Cheng Feng, become his years of obsession.