Stay With Me – Ren Min, Xin Yunlai
Stay With Me is a youth romantic film directed by Wu Yang and Zhou Nanshen, led by Ren Min and Xin Yunlai, with special appearances by Zhou Yutong, Chen Youwei, Qi Yandi, Lin Junyi, and Ma Zhe, co-starring Li Xiaoqian, Zhu Danni and Xiu Yuxiu.
The film revolves around Zhao Yiyi and Xu Jiashu and tells the story of Zhao Yiyi who finally confesses her love to her long-time crush Xu Jiashu, only to start a long-distance love affair by mistake.
Details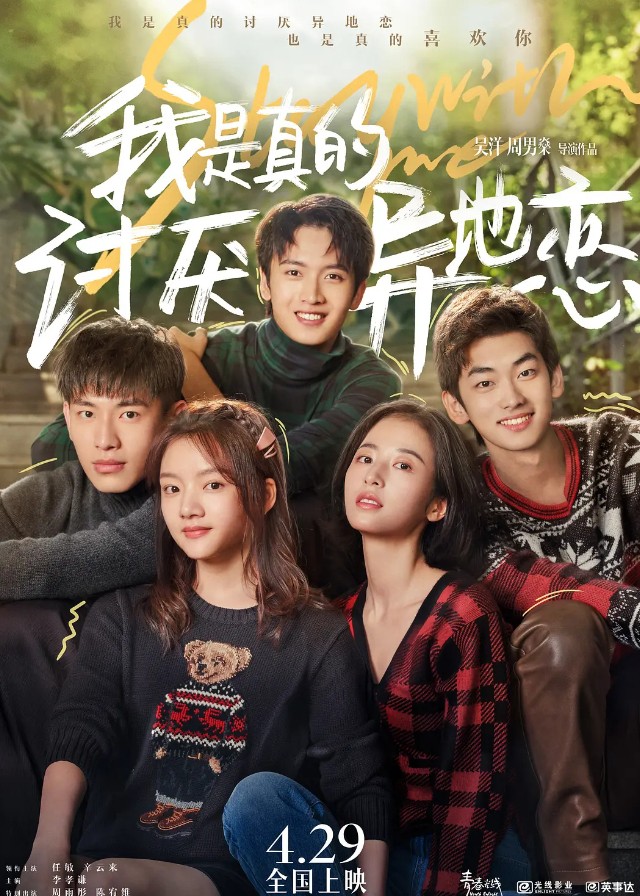 English Title: Stay With Me
Chinese Title: 我是真的讨厌异地恋
Genre: Youth, Romance
Duration: 108 min.
Director: Wu Yang, Zhou Nanshen
Writer: Fu Dandi, Feng Linming, Zhou Yifan
Producer: Cao Xiaobei, Guo Dongnan, Wang Ying
Product Company: ENLIGHT PICTURES, YOUTH ENLIGHT
Released Date: 2022-04-29
Broadcast Website: 腾讯视频, 爱奇艺, 优酷
Cast
Synopsis
After the college entrance examination, Zhao Yiyi confessed to his long-time crush, Xu Jiashu, but fate played a trick on them and they started a long-distance relationship. They firmly believed that as long as they loved each other, the distance was not a problem.
However, the natural obstacles of long-distance relationships tested them, and the appearance of Sai He and the twists and turns of the love between their friends Qiao Qiao and Li Tang gave them a new understanding of "long-distance relationships," making them more determined to face future challenges.
Reviews
You May Also Like
Related Posts