Cinderella Chef – Zhong Danni, Bie Thassapak Hsu
Cinderella Chef is a historical romantic comedy directed by Zhao Jintao and Zhang Jinqing, starring Chong Danni, Bie Thassapak Hsu, Zhao Jian, and Chai Ge.

The drama is based on the novel of the same name and tells the story of Ye Jiayao, who returns to ancient times and becomes a couple with the young lord Jing'an, Xian Chunyu by chance. They go from misunderstanding to getting to know and accepting each other again.
Details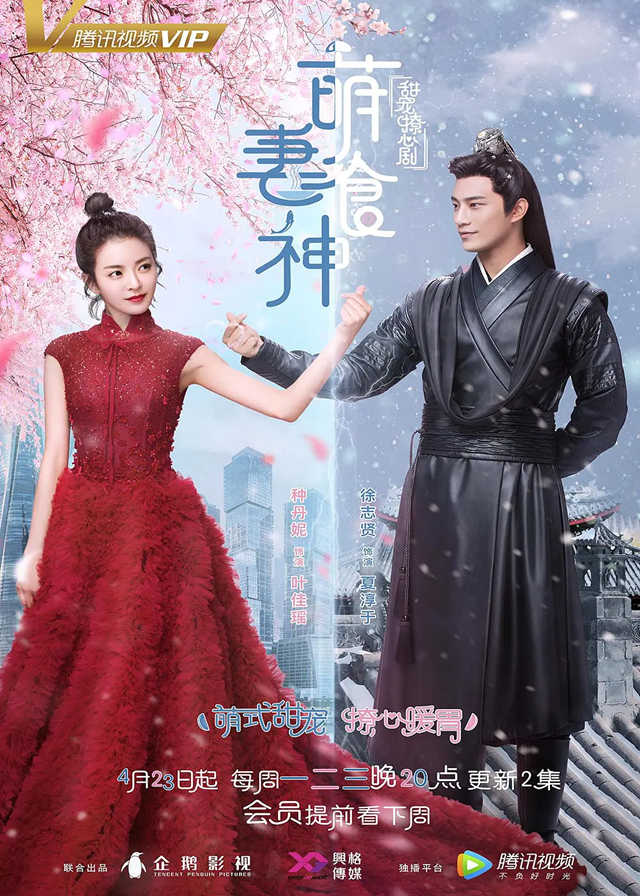 English Title: Cinderella Chef
Chinese Title: 萌妻食神
Genre: Historical, Romance, Comedy
Tag: Female Chases Male First, Time Travel, First Love, Love/Hate Relationship, Fake Marriage, Enemies to Lovers
Episodes: 56
Duration: 35 min.
Director: Zhao Jintao, Zhang Jinqing
Writer: Lin Weirui, Yang Zhili, Yu Ge, Liu Yuanyu, Qiu Junjie
Producer: Fan Feifei, Fang Fang, Chu Fei
Product Company: TENCENT PENGUIN PICTURES, XINGGE ENTERTAINMENT
Released Date: 2018-04-23
Broadcast Website: HLBN 华录百纳, Viki
Cast
Synopsis
A modern girl, Ye Jiayao accidentally returned to ancient times and became the daughter of the governor Ye Binghuai, Ye Jinxuan.
When she woke up, she was taken into captivity in the Heifeng Zhai. By chance, she married Xia Chunyu, who was the prince but was lurking in the Heifeng Zhai. With different ideas, they met and triggered a series of ludicrous stories.
Reviews
You May Also Like
Related Posts