My Girlfriend Is an Alien 2 – Bie Thassapak Hsu, Wan Peng
My Girlfriend Is an Alien 2 is a fantasy romantic comedy directed by Gao Zongkai, led by Bie Thassapak Hsu (Xu Zhixian), Wan Peng, co-starring Zhang Meng, Zhang Zhaohui, Wang Youjun, Chen Yixin, Wanyan Luorong, Zhao Guanyu and Shu Yaxin.
Details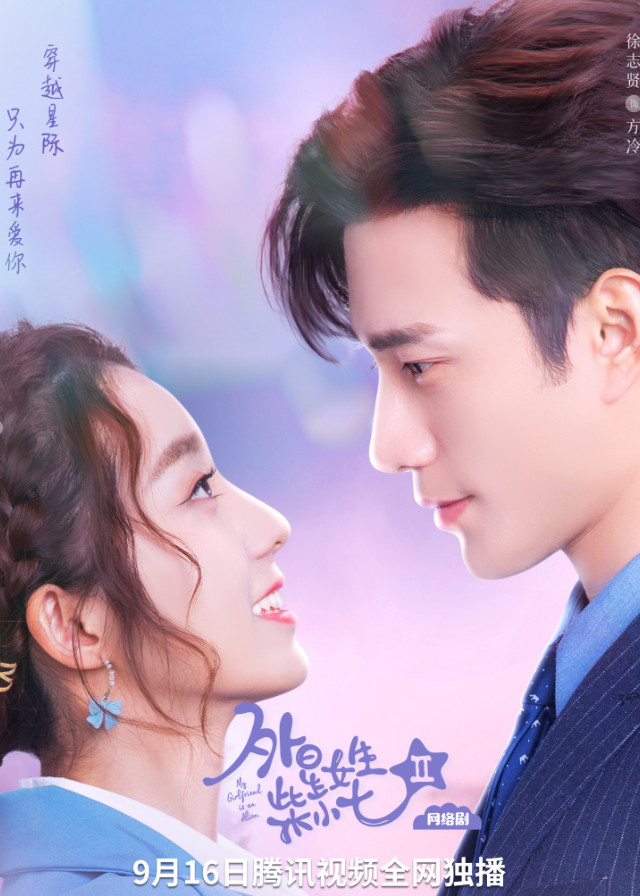 English Title: My Girlfriend Is an Alien 2
Chinese Title: 外星女生柴小七2
Genre: Fantasy, Romance, Comedy
Tag: Time Travel, Female Chases Male First, Interspecies Romance, Rich Male Lead, Workplace Love, Kiss Scenes
Episodes: 30
Duration: 45 min.
Director: Gao Zongkai
Writer: Ye Xiaonan
Producer: Li Eryun, Liu Zhimin
Product Company: Tencent Penguin Pictures
Released Date: 2022-09-16
Watch On: WeTV, Viki
Subtitle:
English, Chinese, Thai, Indonesian, Malay, Vietnamese, Spanish, Portuguese, Korean, Arabic, French, German, Greek, Hebrew, Hungarian, Italian, Polish, Romanian
Cast
Synopsis
Chai Xiaoqi and Fang Leng are ready to get married, but there are twists and turns again.
On the day of their wedding, Jiang Shiyi is ordered by his mother planet to forcibly take Chai Xiaoqi away and brainwash her.
Will the "Leng Qi CP" be able to break through the obstacles and find their old sweetness?
Reviews
You May Also Like
Related Posts