Hello, My Shining Lover – Joe Chen, Jin Han
Hello, My Shining Lover is an urban romantic drama directed by Chen Mingzhang, led by Joe Chen and Jin Han, co-starring Chen Youwei, Wang Zixuan, Zou Tingwei, Wang Jianing, Wang Zirui, and Xie Shuai.
The drama tells the story of Dugu Ruonan and Ji Mo, who reinvent themselves with the emotional marks of their past and "shine" at the same time, staging a "spicy" and healing workplace love story.
Details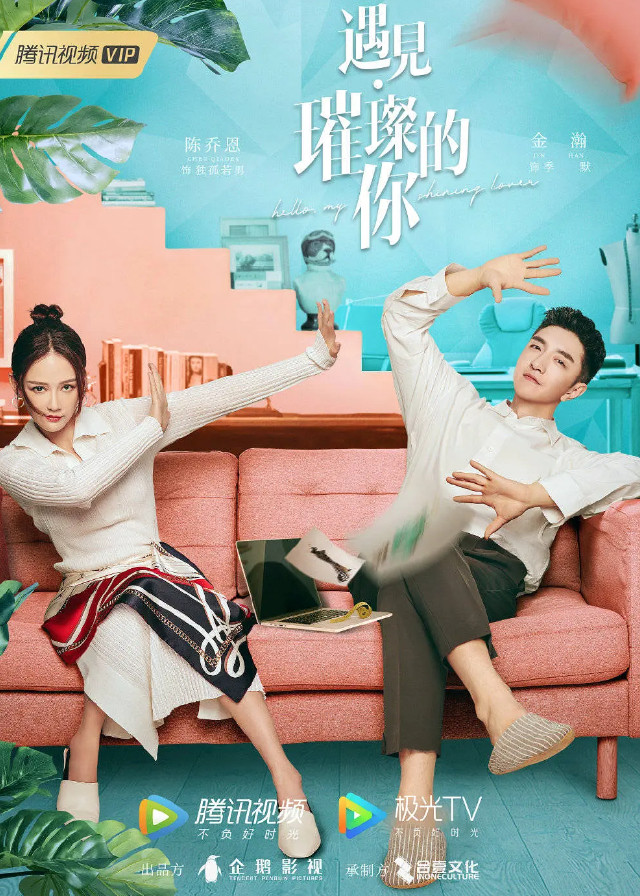 English Title: Hello, My Shining Lover
Chinese Title: 遇见璀璨的你
Genre: Urban, Romance, Business, Comedy
Tag: Love/Hate Relationship, Talent Manager Female Lead, Marriage, First Love, Cold man/Warm woman, Strong Female Lead
Episodes: 43
Duration: 45 min.
Director: Chen Mingzhang, Chen Jiahong
Writer: Li Jie
Producer: Qi Shuai, Lu Zhen, Gong Xu, Liu He, Lv Chen
Product Company: TENCENT PENGUIN PICTURES
Released Date: 2022-06-15
Watch On: WeTV, Viki, 腾讯视频
Cast
Synopsis
Dugu Ruonan is a good agent whose dream is to create artists of the highest standard as a craftsman.
Her insistence on professionalism, dedication, and adherence to the bottom line is also evident in her strict and forceful style and maverick personality.
Because of the intertwining of life and the workplace, Ruonan meets Ji Mo, her "nemesis" and "mentor" in life, a fashion elite who knows a lot about psychology.
They have very different personalities and gradually get to know each other, turn enemies into friends, reveal their hearts, and heal each other in the process of fighting against each other.
From knowing each other to loving each other, love becomes their solid backing, and the persistent pursuit of their dreams makes their hearts connected.
They face the ups and downs of their careers together, firmly believe in each other, grow together, and finally achieve their dreams and also harvest happiness.
Reviews
You May Also Like
Related Posts