This Is Not What I Expected – Takeshi Kaneshiro, Zhou Dongyu
This Is Not What I Expected is a romantic film directed by Xu Hongyu and starring Takeshi Kaneshiro and Zhou Dongyu.
The film is based on the novel "Zhong Yu Deng Dao Ni / 终于等到你" by Lan Bai Se, which tells the love story of a pair of mismatched men and women who fall in love over food .
Details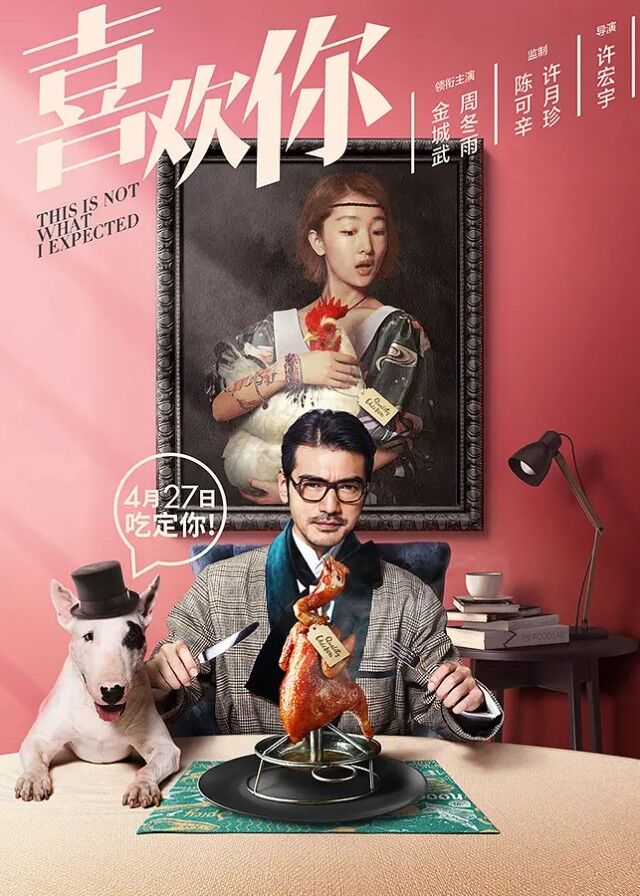 English Title: This Is Not What I Expected
Chinese Title: 喜欢你
Genre: Romance, Drama
Duration: 106 min.
Director: Xu Hongyu
Writer: Li Yuan, Xu Yimeng
Producer: Chen Kexin, Xu Yuezhen, Wu Bihai
Released Date: 2017-04-27
Broadcast Website: Tubi
Cast
Synopsis
Gu Shengnan, 29 years old, is a sous chef at a Western restaurant in Broadway Hotel. She has been secretly in love with the hotel's general manager. However, when the hotel faces a business crisis, the general manager proposes a breakup.
Devastated by the heartbreak and career setback, Gu Shengnan encounters Lu Jin, a picky, sharp-tongued, and arrogant man who comes to acquire the hotel. Despite their contrasting personalities, the two of them develop feelings for each other amidst chaotic and comedic situations, and Lu Jin eventually becomes a loyal boyfriend.
Reviews
You May Also Like
Related Posts