Monster Hunt 2 – Tony Leung, Bai Baihe, Jing Boran
Monster Hunt 2 is a fantasy comedy film directed by Xu Chengyi, starring Tony Leung, Bai Baihe, Jing Boran, Li Yuchun, Yang Youning, Dong Chengpeng, Wu Junru, Zeng Zhiwei, and Huang Lei.
The film tells the happy story of Tianyin and Xiaolan's reunion with Hu Ba.
Details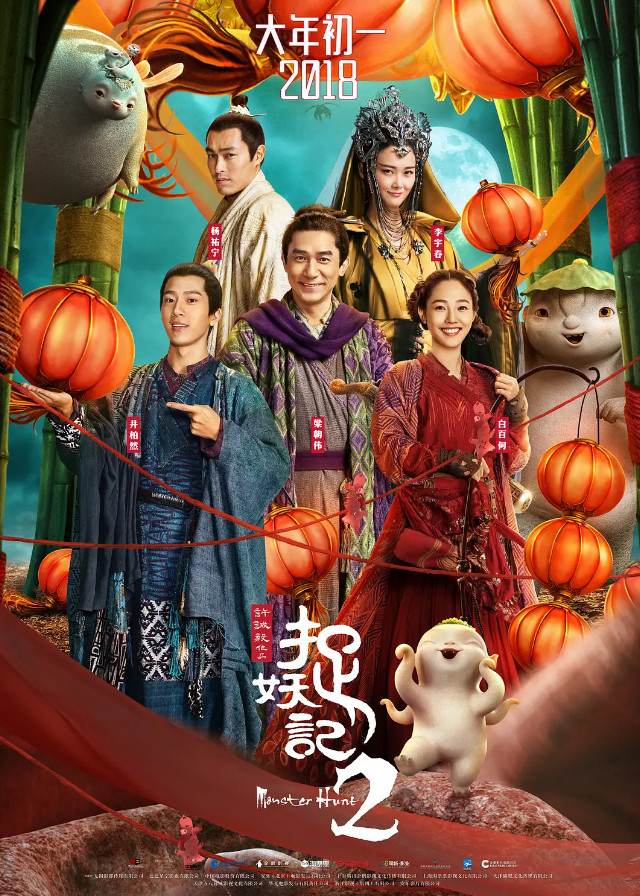 Cast
Synopsis
After parting from Hu Ba, Tianyin takes Xiaolan on a journey to find his father.
With the help of Brother Yun, the master of the Tian Shi Hall, they learn about the demon-protecting trajectory of Tianyin's father, Song Daitian.
When returning to Yongning Village, Hu Ba is once again chased by the Demon King. While on the run, he befriends a gambler named Tu Sigu and another monster, and the three of them live life together.
At the same time, there are rumors of a huge bounty for the demon king Hu Ba. Many forces stirred up a storm in the town of Qing Shui to steal Hu Ba.
In the nick of time, Tianyin and Xiaolan find Hu Ba through Tian Shi Hall and escape the danger together.
But an even bigger conspiracy is waiting in the wings.
Reviews
You May Also Like
Related Posts