Demi-Gods and Semi-Devils – Tony Yang, Bai Shu
Demi-Gods and Semi-Devils is an ancient wuxia drama directed by Yu Rongguang and starring Tony Yang, Bai Shu, Zhang Tianyang, Janice Man, with special appearance by Su Qing, and He Hongshan.

The drama is based on the novel of the same title by Jin Yong, set in the Northern Song Dynasty of Zhezong, and tells the story of the Jianghu adventures of Qiao Feng, the leader of the Beggar's Clan, Dali Prince, Duan Yu, and Shaolin monk Xu Zhu.
Details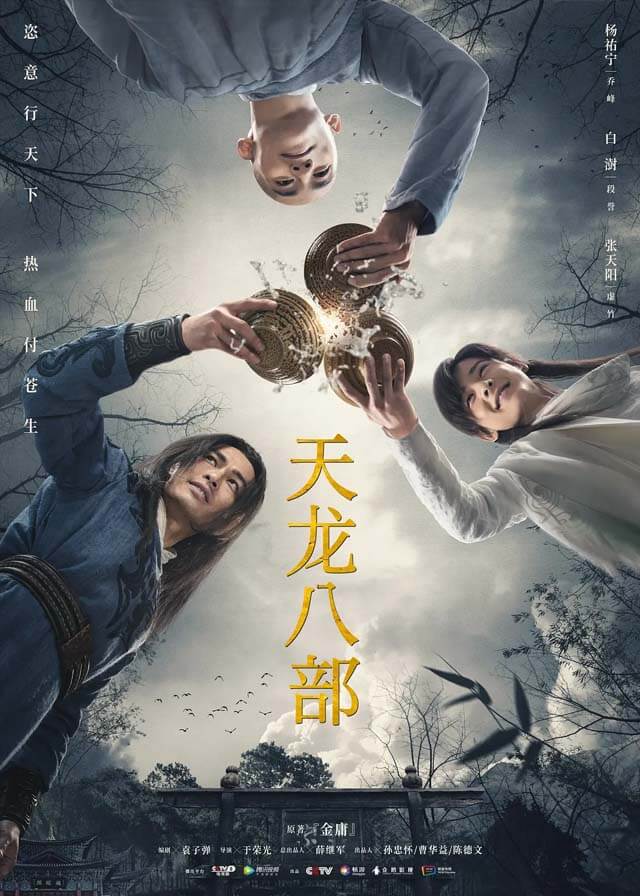 English Title: Demi-Gods and Semi-Devils
Chinese Title: 天龙八部
Genre: Historical, Wuxia
Tag: Martial Arts, Song Dynasty, Strong Female Lead, Royalty, Prince Male Lead, Adapted From A Novel
Episodes: 50
Duration: 45 min.
Director: Yu Rongguang
Writer: Yuan Zidan
Producer: Fang Fang, Jiang Xiaorong, Zhang Meng, Ren Qiang
Product Company: g, Jiang Xiaorong, Zhang Meng Product Company: Chuang You, Tencent Penguin Pictures, New Classics Media
Released Date: 2021-08-14
Watch On: Viki, MZTV Exclusive
Cast
Synopsis
During the Northern Song Dynasty, beggar clan leader Qiao Feng was accused of descendants of the Khitan, which was spurned by the Song martial artists.
Qiao Feng goes around for proof, during which he befriends Dali Prince Duan Yu and monk Xu Zhu.
Qiao Feng was repeatedly framed by traitors, mistakenly killed his confidante A Zhu. In order to save Ah Zhu's sister Ah Zi, he searched for a doctor in Liao, and finally broke with the Song martial arts world after becoming Liao Nan Yuan King.
When Liao attacked the Song Dynasty, Xiao Feng was unwilling to let people die and eventually urged Liao and Song to make peace.
Duan Yu is open-minded and cheerful, he tries to avoid the practice of martial arts but has repeatedly won miraculous martial arts. He has been in love with Mu Wanqing and Zhong Ling, but he is infatuated with Wang Yuyan who looks like a fairy. But Wang Yuyan only loves her cousin Murong Fu, three people fall into a tangled bitter love.
Xu Zhu is pure in nature, received the guidance of a senior, has strong martial arts skills. Because of the kind-heartedness of the people, he has a strange relationship with Menggu, and became the emperor's son-in-law of the Western Xia.
In the times of Song-Liao rivalry, a variety of Jianghu and emotional grudges are waiting for them to face, several people's different encounters, emotional entanglement together constitute a great righteousness, the heroic heroic ambition.
Reviews
You May Also Like
Related Posts