Explore With the Note – Bai Shu, Zhang Boyu, Zhao Dongze, Zhao Ruihan
Explore With The Note is an adventure and suspense drama, starring Bai Shu, Zhang Boyu, Zhao Dongze, and Zhao Reihan, with special appearances by Yao Lu and He Zhonghua, and co-starring Siqin Gaowa and Liu Xueyi.
Details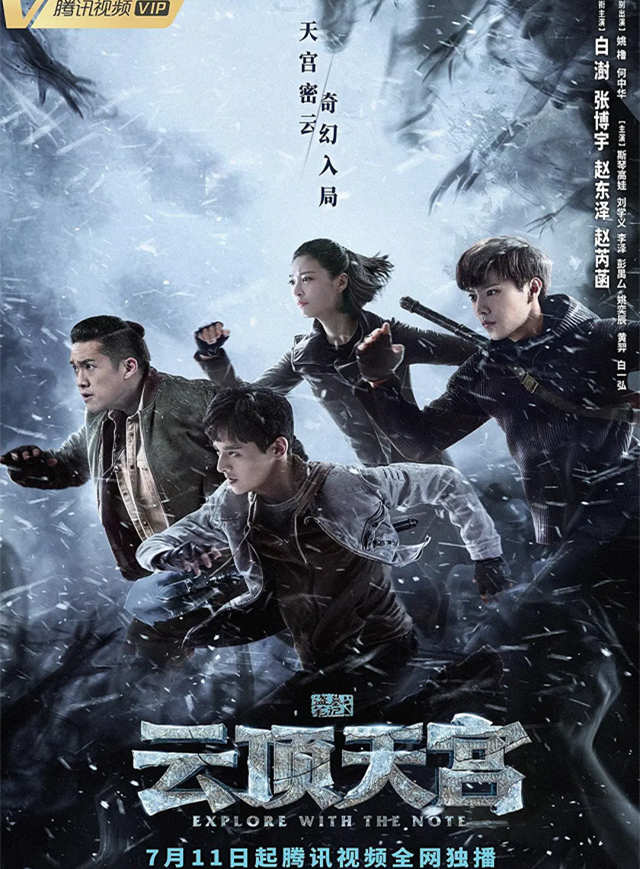 English Title: Explore With the Note
Chinese Title: 盗墓笔记之云顶天宫
Genre: Suspense, Action, Adventure, Thriller
Episodes: 24
Duration: 45 min.
Product Company: TENCENT PENGUIN PICTURES, H&R CENTURY PICTURES
Broadcasting Website: Tencent Video
Released Date: July 11, 2021
Cast

Bai Shu
as Wu Xie

Zhao Dongze as Zhang Qiling

Zhang Boyu as Wang Pangzi

Zhao Ruihan as A Ning

Liu Xueyi
as Xie Yuchen
Synopsis
The drama tells the story of Wu Xie, Wang Pangzi, Xiao Ge, Xie Yuchen, and other partners who cooperated with the relevant government departments to track down the ancient relics stealing and selling gang led by Qiu Dekao.
They finally identify Qiu Dekao's conspiracy to covet national treasures for many years in Changbai Mountain's Yun Ding Heavenly Palace, and successfully stop the tomb raiding operation.