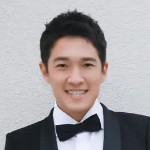 Zhang Boyu dramas, movies, and TV shows list contains the best TV series, films of Zhang Boyu and the ongoing and upcoming shows. The list will be updated continuously, bookmark this list to get the latest tv shows of Zhang Boyu.
Zhang Boyu Dramas List
2023-07-17

#1

Urban, Romance, Business

Liu Tao, Qin Hailu, Liu Yuning

He Huan hits rock bottom when her husband runs away from home, leaves behind huge debts, suffers a career setback and her mother falls seriously ill. With the encouragement of her friends, and after the initial experience of being at a loss, she faced all the difficulties head-on with resilience and started from scratch. With wisdom and sincerity, she overcame the difficulties of his mother's medical treatment and the trouble given by her creditors. And with persistence, she quickly grew from a grassroots hotline operator to a program host, returning to the peak of her career and becoming a light of her own. After realizing her personal dream, He Huan and his colleagues began to actively explore the path of traditional media's transformation into integrated media. With the help of online blogger Jiang Junhao, He Huan plunged into the "tide" of the times. After founding a successful self-media, she actively joined the construction of the TV station's integrated media. While her career is getting better, He Huan faces a new decision in her emotions. Her husband's selfishness and ruthlessness have led to He Huan's sobriety and independence. Her relationship with Jiang Junhao has evolved from dislike, and suspicion to understanding, consideration, appreciation, and admiration. They have eventually become mutual support with tacit understanding.

2021-07-11

#2

Suspense, Action, Adventure

Bai Shu, Zhang Boyu, Zhao Dongze

waThe drama tells the story of Wu Xie, Wang Pangzi, Xiao Ge, Xie Yuchen, and other partners who cooperated with the relevant government departments to track down the ancient relics stealing and selling gang led by Qiu Dekao. They finally identify Qiu Dekao's conspiracy to covet national treasures for many years in Changbai Mountain's Yun Ding Heavenly Palace, and successfully stop the tomb raiding operation.

2019-06-06

#3

Adventure, Action, Suspense

Neo Hou, Cheng Yi, Li Man

After escaping from the Warring States Tomb "Qi Xing Lord Lu's Palace", Wu Xie returns home but find that his third uncle, Wu Sanxing, has disappeared and is also involved in an archaeological team mystery from more than ten years ago. He receives a letter from the mysterious A Ning. In order to find his uncle, he goes to the underwater tomb of a Ming Dynasty shipwreck in Xisha to look for clues. He encounters Wang Pangzi and finds a mysterious antique snake-browed bronze fish, as well as Zhang Qiling, who has lost his memory. It seems that Zhang Qiling has another reason for coming to the underwater tomb in Xisha. In the process of diving into the mysterious Ming Dynasty ship tomb, he encounters "Hai Hou Zi", "Jin Po" and other monsters, and eventually breaks through the layers of strange organs to return to land. However, the clues of the snake-browed bronze fish and the hexagonal bronze bell lead them to the Qinling Mountains to reveal the secret of the giant bronze tree.
Zhang Boyu Movies List
2016-08-05

#1

Adventure, Action, Suspense

Jing Boran, Lu Han, Wang Jingchun

A down-and-out writer visited an antique shop owner named Wu Xie in search of material for his writing. Wu Xie was preparing to leave the city, and before his departure, he shared with the writer the strange history of his family of grave robbers and the bizarre events he experienced during his first adventure with his family. During that adventure, their family accidentally acquired a special bronze artifact, and traced its origins to the buried Snake Mother kingdom in the western region. They recruited a group of tomb raiders to explore the ancient city ruins and entered the Snake Mother's tomb located underground, discovering the truth behind the ancient elephant king's and Snake Mother's search for immortality. After listening to Wu Xie's story, the writer discovered several inconsistencies and uncertainties, wondering whether Wu Xie was telling the truth or just imagining things, as his departure became an eternal mystery.
Related Posts