Time Raiders – Jing Boran, Lu Han
Time Raiders is an action adventure film directed by Li Rengang, starring Jing Boran, Lu Han, Wang Jingchun, and Ma Sichun.
Adapted from the novel of the same name by Nanpai Sanshu, the film tells the story of Wu Qi, a man obsessed with ancient architecture, who embarks on an unprecedented adventure with Zhang Qiling, A Ning, Pan Zi, and Wang Pangzi under the leadership of Third Uncle.
Details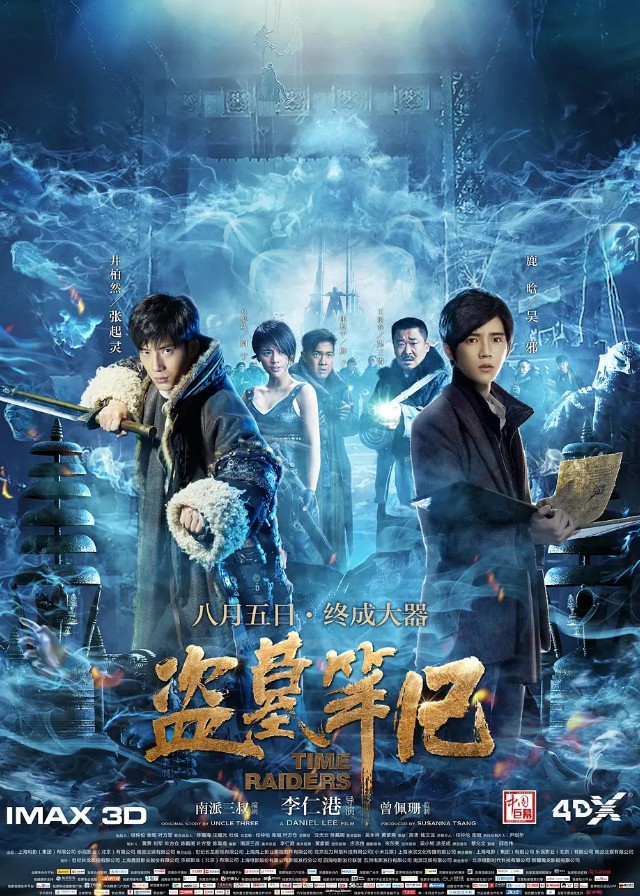 English Title: Time Raiders
Chinese Title: 盗墓笔记
Genre: Adventure, Action, Suspense, Thriller, Fantasy
Duration: 123 min.
Director: Li Rengang
Writer: Nan Pai San Shu
Product Company: Letv
Released Date: 2016-08-05
Broadcast Website: Letv
Cast
Synopsis
A down-and-out writer visited an antique shop owner named Wu Xie in search of material for his writing. Wu Xie was preparing to leave the city, and before his departure, he shared with the writer the strange history of his family of grave robbers and the bizarre events he experienced during his first adventure with his family. During that adventure, their family accidentally acquired a special bronze artifact, and traced its origins to the buried Snake Mother kingdom in the western region. They recruited a group of tomb raiders to explore the ancient city ruins and entered the Snake Mother's tomb located underground, discovering the truth behind the ancient elephant king's and Snake Mother's search for immortality. After listening to Wu Xie's story, the writer discovered several inconsistencies and uncertainties, wondering whether Wu Xie was telling the truth or just imagining things, as his departure became an eternal mystery.
Reviews
You May Also Like
Related Posts