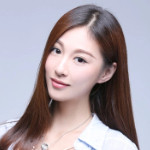 Zhao Ruihan dramas, movies, and TV shows list contains the best TV series, films of Zhao Ruihan and the ongoing and upcoming shows. The list will be updated continuously, bookmark this list to get the latest tv shows of Zhao Ruihan.
Zhao Ruihan Dramas List
2021-07-11

#1

Suspense, Action, Adventure

Bai Shu, Zhang Boyu, Zhao Dongze

waThe drama tells the story of Wu Xie, Wang Pangzi, Xiao Ge, Xie Yuchen, and other partners who cooperated with the relevant government departments to track down the ancient relics stealing and selling gang led by Qiu Dekao. They finally identify Qiu Dekao's conspiracy to covet national treasures for many years in Changbai Mountain's Yun Ding Heavenly Palace, and successfully stop the tomb raiding operation.

2020-09-10

#2

Historical, Romance, Political

Cheng Yi, Zhao Yingzi

Helan Mingyu, the granddaughter of the Lord of Yonglin, is a bright young girl who accidentally befriends Xiao Chengxu, the ninth prince of Shengzhou. They develop an affection for each other. When news of Xiao Chengxu's "death in battle" spreads by mistake, Mingyu is forced to marry Xiao Chengrui, the third brother of Xiao Chengxu, in order to save his brother Xiao Chengxuan, and is trapped in the harem. Xiao Chengxu's success in the war helps Xiao Chengrui to become the emperor and establish the kingdom of Da Sheng, but he is jealously guarded by the emperor because of his high achievements. Whe he learns the truth about the death of his mother and the passing of his father's throne, Xiao Chengxu decides to usurp power and take revenge. However, Xiao Chengrui dies suddenly because of an old illness and orders the son of Mingyu, Xiao Qiyuan, to succeed him, in order to keep Xiao Chengxu in check and secure the throne. Xiao Chengxu is forced to support Xiao Qiyuan, but he is still determined to marry Helan Mingyu. In the meantime, Qiyuan grows up and dislikes Xiao Chengxu's control. He is provoked by others to learn of his mother's affair with Xiao Chengxu and grows resentful towards both of them. Helan Mingyu tries to find a balance between Qiyuan and Xiao Chengxu in the interest of the stability of Da Sheng. Chengxu is eventually killed in battle and Qiyuan also dies with his favorite concubine Dong Ruoxuan. For the sake of Da Sheng's future, Mingyu once again stands strong by the side of the young emperor who has ascended to the throne.

2019-05-06

#3

Historical, Wuxia, Romance

Qin Junjie, Crystal Yuan

In Jianghu, Baiyue Cult was bring disasters to all beings, the three masters of martial arts, Bai Di, Xue Gu, Xue Mo and "Listening Snow Tower" master xiao Shishui worked together to fight against it. The master of the Baiyue Cult, Hua Lian and its high priestess joined forces and used the sacred bell to invade the mind of Xue Mo and made him kill his wife. Shu Jingrong, the daughter of Xue Mo, was accepted by Bai Di and grew up with her senior brother Qing Lan, Qing Yu, and Xiao Yiqing, the son of Xiao Shishui, the beloved pupil of Xue Gu. After the death of her brother Qing Lan and her master Bai Di, Shu Jingrong discovered the prophecy that she was an unfortunate girl. She blamed herself. Shu Jingrong took away his father's Sword and joined "Listening Snow Tower", working with the young master Xiao Yiqing to destroy the "Pili Tang" and fight against the evil Moon Cult. The Baiyue Cult's Protector, Gu Guang, was turned against and helped Xiao Yiqing unlock the wordless book left by Xiao Shishui. After learning the cause of his parent's death, Xiao Yiqing vowed to avenge for his parents. Xiao Yiqing and Shu Jingrong joined hands to eradicate the Baiyue Cult and returned the world a peaceful Jianghu. Finally, Xiao and Shu lived and died together, never leaving each other.
Related Posts