Destiny and Saving – Zhang Yuxi, Thomas Tong
Destiny and Saving is a historical fantasy romantic drama directed by Mai Guanzhi and Li Weiji, led by Zhang Yuxi and Thomas Tong Mengshi, co-starring Han Dong, Fu Fangjun, Huang Yi, and Chen Zihan.

The drama is about the love-hate relationship between the daughter of the demons and the leader of the righteous alliance.
Details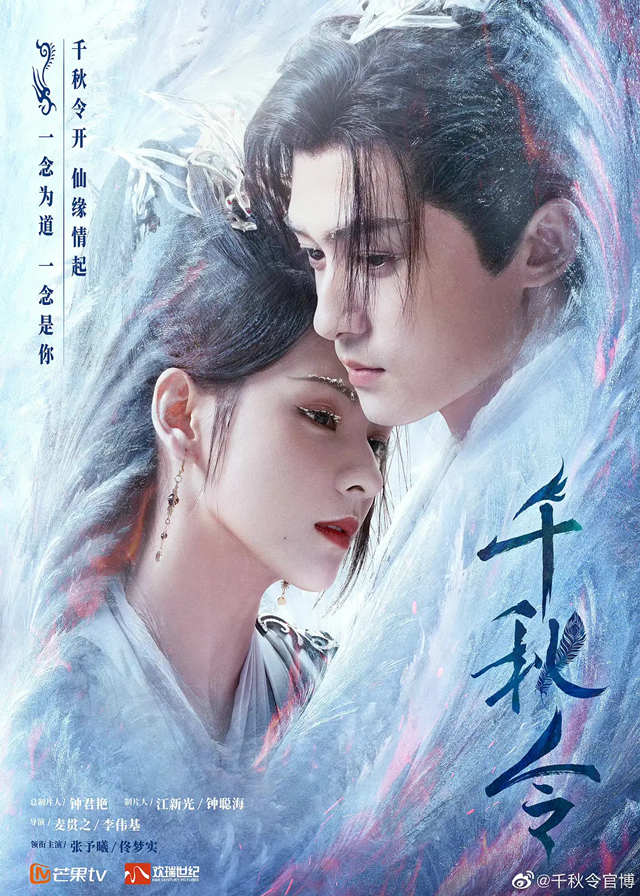 English Title: Destiny and Saving
Chinese Title: 千秋令
Genre: Historical, Romance, Fantasy, Immortal
Episodes: 60
Duration: 45 min.
Director: Mai Guanzhi, Li Weiji
Producer: Zhong Junyan
Product Company: H&R CENTURY PICTURES
Released Date: -
Broadcast Website: MGTV
Cast
Synopsis
The righteous and the demons have been fighting for a thousand years. The leader of the righteous Alliance Fengyue Jianzun, the demons Lord Feng Xingtian duel to the death.
But their descendants, Shen Shaoyou and Feng Lixue have become close friends by chance.
To protect his master, Shen Shaoyou accidentally pushed Feng Lixue off a cliff. Feng Lixue was saved and took her away by Chong Hua, who is from the demons.
The fate of both of them has been rewritten. Lixue will become the master of the demons. While Shen Shaoyou will become the leader of the righteous sect. they are destined to fight and kill each other.
Ten years later, they reunited. Lixue used Shaoyou's guilt to lurk around him, with several assassinations. But she was eventually moved by Shaoyou's tolerance, kindness, love, and secretly had an affection for him.
When Lixue decided to let go of her father's hatred and turn to good, Chong Hua interfered and designed to make them misunderstand and hate each other.
Eventually, Lixue became the master of the demons and had a duel with Shen Shaoyou, the master of the righteous alliance.
After the ordeal, they felt each other's sincerity and finally joined hands again.
Reviews
You May Also Like
Related Posts