Ode to Joy – Liu Tao, Jiang Xin, Wang Ziwen, Yang Zi, Qiao Xin
Ode to Joy is a female urban workplace romantic drama directed by Kong Sheng and Jian Chuanhe, starring Liu Tao, Jiang Xin, Ava Wang Ziwen, Yang Zi, Qiao Xin, Zu Feng, Wang Kai, and Jin Dong.
The drama is adapted from the novel of the same name by A Nai and tells the story of five girls from different families with very different personalities who live on the 22nd floor of the "Ode to Joy" Community, from strangers to familiarity to mutual understanding, helping each other and growing up together.
Details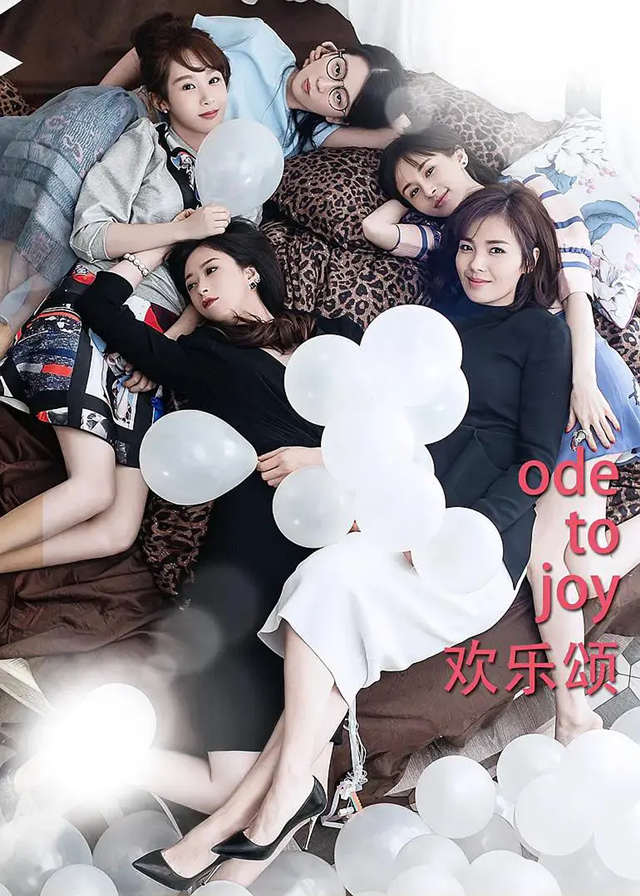 English Title: Ode to Joy
Chinese Title: 欢乐颂
Genre: Romance, Urban
Episodes: 42
Duration: 40 min.
Director: Kong Sheng, Jian Chuanhe
Writer: Yuan Zidan
Producer: Hou Hongliang
Product Company: DAYLIGHT ENTERTAINMENT, SHANDONG FILM AND TV GROUP
Broadcasting Website: Viki, MZTV, China Zone
Released Date: April 18, 2016
Cast

Liu Tao as An Di
Jiang Xin as Fan Shengmei

Wang Ziwen as Qu Xiaoxiao

Yang Zi
as Qiu Yingying

Qiao Xin
as Guan Ju'er

Wang Kai
as Zhao Qiping

Yang Shuo as Bao Yifan
Zhang Lu as Wang Bochuan

Zu Feng as Wei Wei

Jin Dong as Tan Zongming
Synopsis
Fan Shengmei, who has come to work in Shanghai, shared a suite with Guan Ju'er and Qiu Yingying.
They live on the 22nd floor of a mid-range Community called "Ode to Joy" with An Di, a highly intelligent returnee gold collar worker, and Qu Xiaoxiao, a wealthy girl with superb charm.
The five girls have very different personalities, each carrying their own difficulties and disappointments from work, love, and family.
They get to know each other as neighbors going from speculating about each other to gradually accepting each other and opening their hearts to each other.
In the process, they worked together to solve the problems and confusion in each other's lives and witnessed each other's growth and transformation in the "magic city" of Shanghai.