Lovers & Movies – Francis NG, Yu Nan, Gulnazar
Lovers & Movies is a romantic comedy film directed by Niu Chaoyang and starring Wu Zhenyu, Yu Nan, Jin Fan, Gulnazar, Simon Yam, and Kara Wai.
Details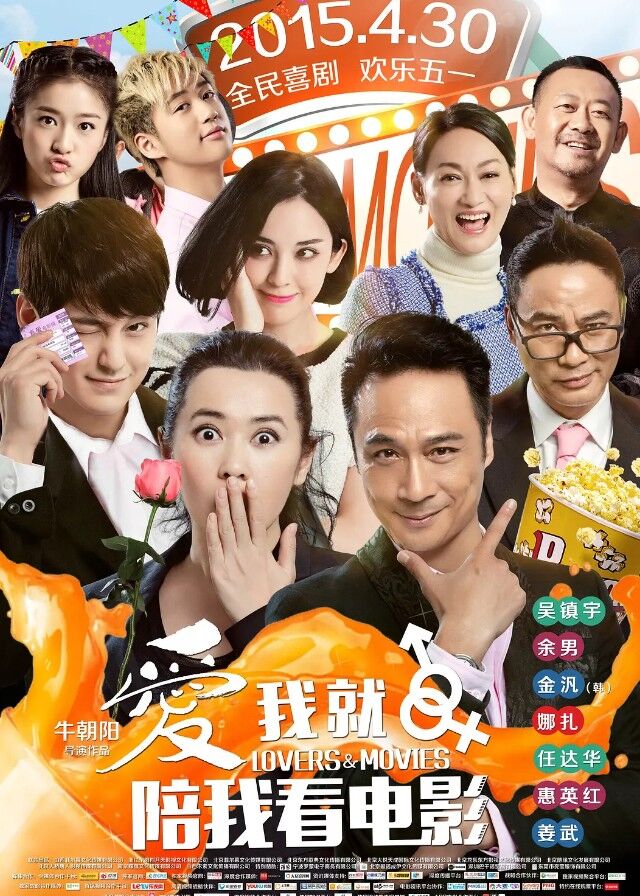 English Title: Lovers & Movies
Chinese Title: 爱我就陪我看电影
Genre: Romance, Comedy
Duration: 90 min.
Director: Niu Chaoyang
Writer: Niu Chaoyang
Released Date: 2015-04-30
Watch On: –
Cast
Synopsis
Focusing on lovers and movies, the film takes the universal sentimental story of watching movies as a lead, stringing together the love story of life from the beginning of childhood to the white head together, moving and laughing at the same time, laughing and crying at the same time.
Reviews
Related Posts
Is Xu Kaicheng Dating Gulnazar? Cheated on Crystal Zhang Tian'ai?

Who Is Jasper Liu Yihao's Girlfriend? Dating Gulnazar?

Gulnazar Boyfriend Review - The relationship With Hans Zhang Han attracted Much Attention.

Who Is Shawn Dou Xiao's Girlfriend? Dating Laurinda Ho

William Chan, Gulnazar Ever Had A Relationship?

Gulnazar Photos

Gulnazar Dramas, Movies, and TV Shows List

Francis Ng Dramas, Movies, and TV Shows List

Kara Wai Dramas, Movies, and TV Shows List

Simon Yam Dramas, Movies, and TV Shows List

Yu Nan Dramas, Movies, and TV Shows List