Cai Xukun (KUN,蔡徐坤), born on August 2, 1998, in Wenzhou, Zhejiang, China, is a Chinese singer, actor, and music producer.

In April 2012, he participated in the variety show Up! Juniors" and made the National Top 200.

On October 18, 2016, he joined the SWIN and served as the rapper of the musical sub-group SWIN-S.

In January 2018, Cai Xukun took part in the "Idol Producer", receiving the highest number of votes in its finals on April 6, and debuting as the C-position of NINE PERCENT.
Basic Info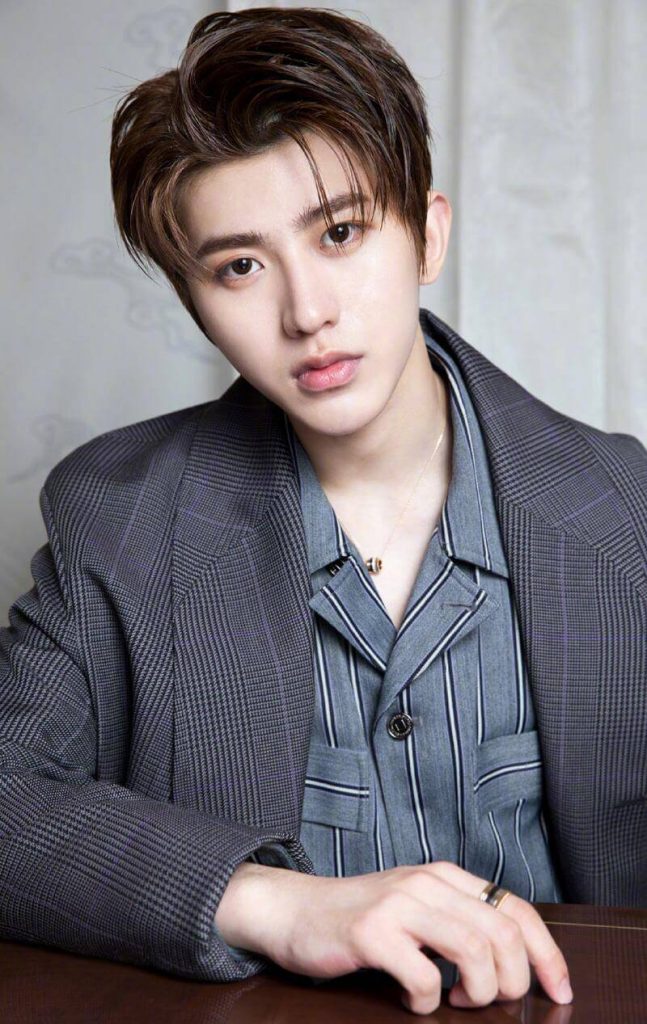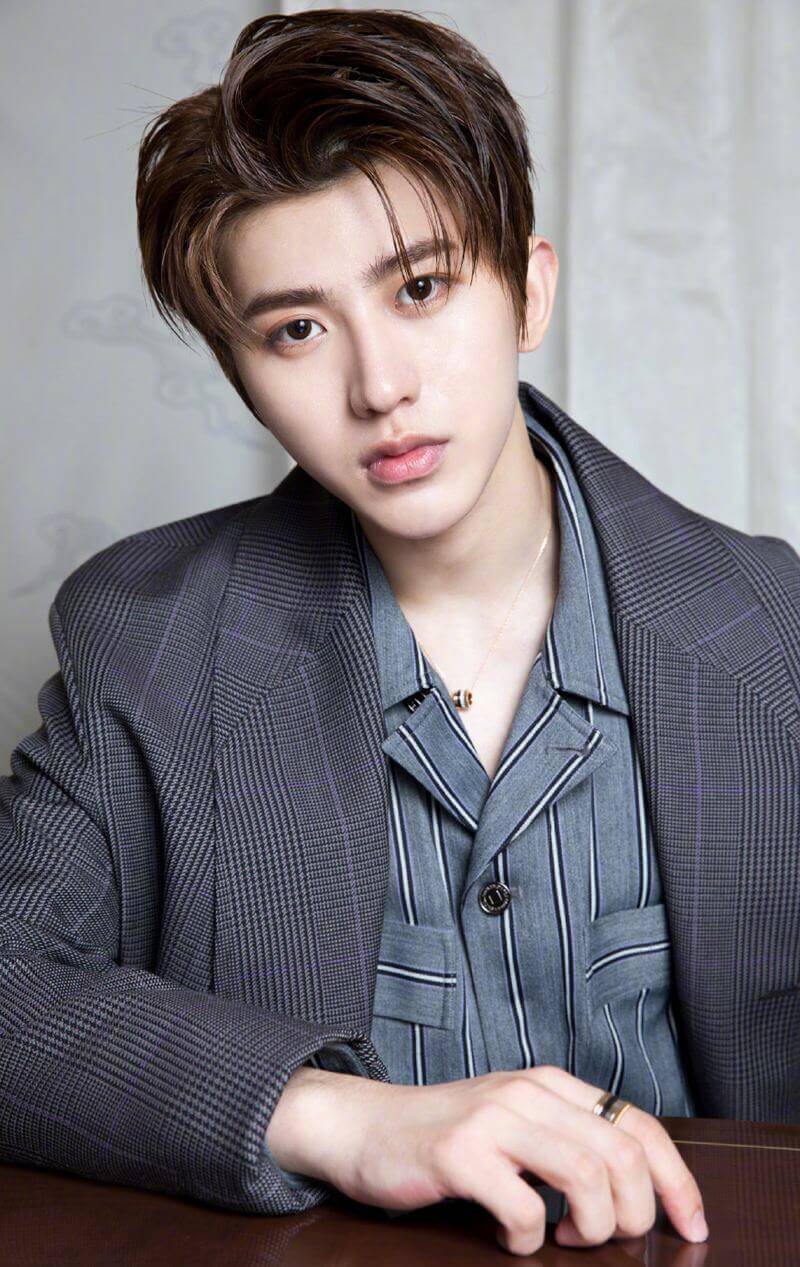 Stage Name: Cai Xu Kun
Birth Name: Cai XuKun (蔡徐坤)
English Name: KUN
Nicknames: Kun Ge, Kun Kun
Place of Birth: Wenzhou, Zhejiang, China
Birthday: August 2nd, 1998
Zodiac Sign: Leo
Height: 184 cm
Weight: 60 kg
Blood Type: A
Fandom Name: IKUN
Fandom Color: King Golden#E8B945
Fanchant: pī jīn chéng wáng, bàn kūn yuǎn háng (披金成王,伴坤远航)
Instagram: caixukun
Weibo: @caizicaixukun
Facts
He has his own studio, Shanghai Cai Xukun Film and Television Culture Studio.
He was the leader of Nine Percent.
Education: KUN graduated from Grace Bryans High School, USA.
He is good at composing, arrangement, writing, Rap.
His favorite sports are basketball, swim, and skate.
He likes to play games. His favorite PC game is street-ball.
Cai Xukun likes watermelon, beef with celery, and steak. And he eats four meals a day.
He can cook, his specialty is egg fried rice.
He always has milk in the fridge.
Kun doesn't like fat and skin.
He likes dogs, he owned a papillon before.
His favorite colors are golden, black, and white.
He likes to wear white T-shirts.
He's a little afraid of heights, likes roller coasters and jumpers.
He likes to read digests, essays.
Cai Xukun can speak good English and Korean.
He likes to watch movies about teenagers.
During the holidays he likes to travel and walk on the beach.
He'd love to travel to the Maldives.
He likes Bigbang and Bts.
Cai Xukun loves fans writing to him and he reads every letter Ikun writes to him carefully!
He would secretly pay attention to every message he got from his fans.
He believes that the most successful thing a person can do in life is to do what he or she loves.
When he's under emotional stress, he likes to be alone in a corner, listening to music, chilling out, not wanting to be disturbed.
Ideal Type Girlfriend: He loves a smiling, sunny, cute girl.
Television Series
I Won't Get Bullied by Girls(我才不会被女孩子欺负呢)(2018)
Television Shows
Up Juniors!(向上吧!少年)(2012)
Super Idol: Season 1(星动亚洲第一季)(2015)
Super Idol: Season 2(星动亚洲第二季)(2016)
Idol Producer(偶像练习生)(2018)
Youth With You 2(青春有你第二季)(2020)
Keep Running 4(奔跑吧第四季)(2020)
Activity
---
Any content to add or anything want to know about Cai Xukun, welcome to contact us or leave a comment below.