Cai Xukun was Exposed to a One-Night Stand that Resulted in a Girl's Pregnancy and Abortion By A Netizen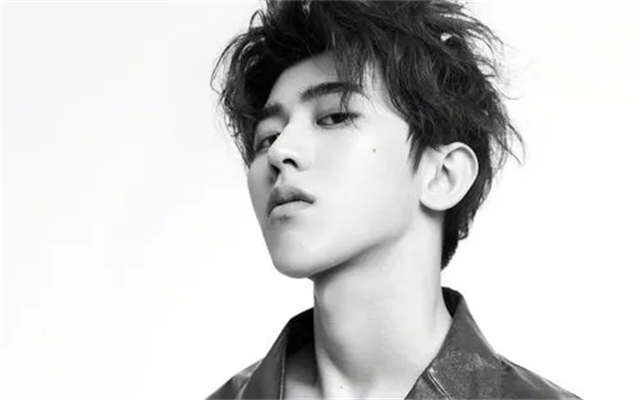 On June 26, 2023, a netizen made a post claiming that singer Cai Xukun had a one-night stand with a girl, Miss. C, which resulted in her getting pregnant and having an abortion, instantly causing a shock on the internet.
According to the netizen, on May 20th, 2021, Cai Xukun and Miss. C met through a mutual friend at a KTV in Chaoyang District, Beijing. After their gathering, they engaged in sexual relations in the early morning of the 21st.
After a month, Miss. C went to the hospital for a check-up and it was confirmed that she was pregnant. C asked Cai Xukun what to do, and his immediate response was for her to have an abortion. On July 5th, Miss. C went to the hospital alone and had an abortion.
Upon learning about the incident, Cai Xukun's mother suspected that Miss. C intentionally set up a trap to extort money from her son. She asked Cai Xukun whether they had used any contraceptive measures during their sexual encounter that night, to which Cai Xukun replied that they hadn't.
In response to this situation, Cai's mother made preparations on two fronts: she had her staff contact Miss. C for compensation, and she hired a private detective to monitor Miss. C by illegally installing a pinhole camera outside her home.
During this period, Cai's mother and her staff also analyzed the possibility of C faking her pregnancy. Based on surveillance footage, they suspected that Miss. C had been involved with another man. It was observed that one night, Miss. C, a girl, and a guy returned home together at 3 AM. Later, Cai's staff informed his mother that the guy was Miss. C's best friend's boyfriend, with whom she had returned home.
This situation is extremely complex, and Miss. C has also suffered serious harm. There will be further revelations in the future, and it is hoped that Cai Xukun will act responsibly and treasure what he has.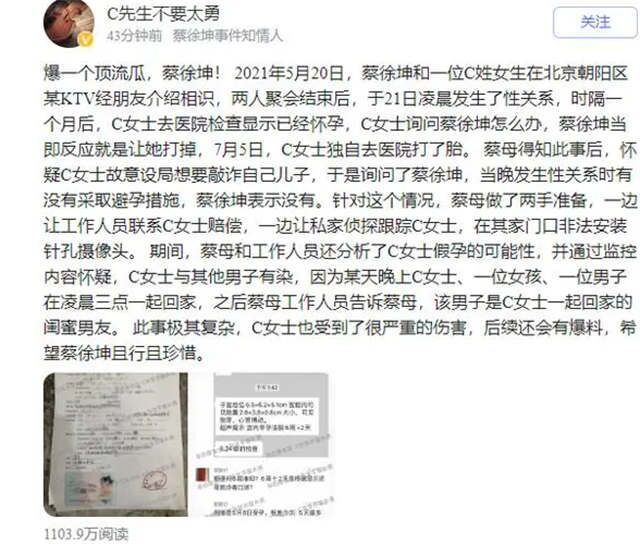 Then, an entertainment reporter revealed through live stream the chat records between Cai Xukun's mother, the girl involved, and the hospital, stating that Cai Xukun's mother had agreed to pay the girl 500,000 RMB as compensation and had been verifying with the hospital whether the girl's pregnancy was genuine.
After this incident was exposed, a large number of Cai Xukun's fans flooded the official Weibo account of his studio, demanding a prompt response. However, as of now, neither Cai Xukun nor his studio has made any statement.
For the truth, we still need to wait for the response rationally.
Meanwhile, fans of Cai Xukun are rallying behind him in the discussions, declaring their support and vowing to stand by him.
"I believe in him!"
What is your opinion on this matter? Pls feel free to leave your comment.
Related Posts