My Blue Summer – Zhang Xueying, Xin Yunlai
My Blue Summer is a romantic youth film directed by Huang Bin, led by Zhang Xueying, Xin Yunlai, and Wu Jiacheng, with Liu Lin, Lam Yangzi, He Landou, Zhang Xiran, Guo Jinglin, Dai Lele, Jiang Hongbo, Li Ximeng and Mao Xuewen in special appearances.
The film is based on a full-length novel of the same name and tells the story of a childhood encounter between Luo Zhi and Sheng Huainan, their silent rivalry as teenagers, their unexpected reunion at university, and the story of Luo Zhi's youthful crush on Sheng Huainan, which has been buried in her heart for over ten years.
Details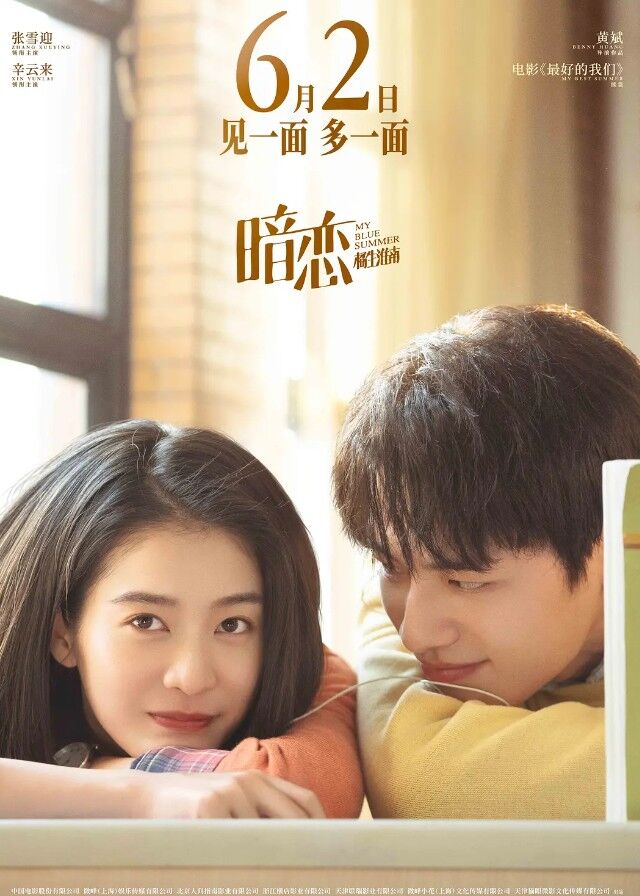 Cast
Synopsis
Sheng Huainan, this name has been deeply engraved in Luo Zhi's heart since childhood.
When they reunite in high school, Sheng Huainan is like a beam of light, causing Luo Zhi to look up and follow him uncontrollably, and also making Luo Zhi's teenage worries nowhere to hide.
The inscription on the rooftop, "Luo Zhi loves Sheng Huainan, no one knows," is Luo Zhi's unspoken declaration of love.
After entering university, Luo Zhi is full of expectations for a new life, only to discover that Sheng Huainan is in the same university. As they gradually get to know each other and grow closer, neither of them dares to confess their feelings.
When the pressures of growth and reality come one after another, how should this long-lasting unrequited love be placed?
Reviews
Related Posts