Double Love – Zhang Xueying, Bi Wenjun
Double Love is an urban romantic drama directed by Wang Yan, led by Zhang Xueying, Bi Wenjun, and Dylan Kuo, co-starring Lin Yanrou, Guo Xiaotian, Mao Fangyuan, and Li Yuyang, with a special appearance by Dai Si.

The drama is adapted from the novel "大神, 你家夫人又挂了 / Da Shen, Ni Jia Fu Ren You Gua Le" by Da Ju Mao, which tells the story of Lu Wanwan, a rookie in the showbiz and game world, and Han Jingmo, a professional actor and a game master, who have a love-hate relationship both online and offline and achieve a double success in love and career.
Details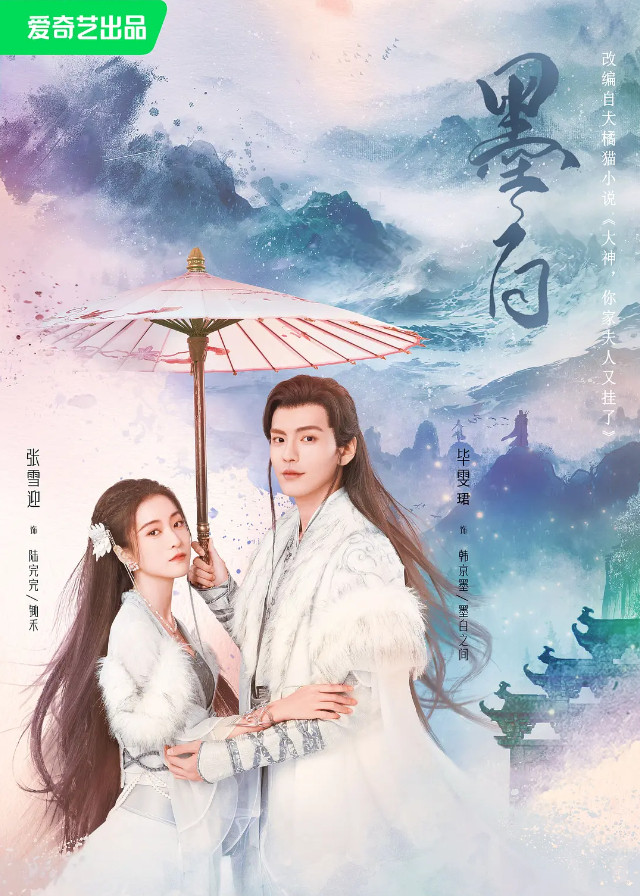 English Title: Double Love
Chinese Title: 墨白, 大神, 你家夫人又挂了
Genre: Urban, Romance, Youth, Comedy
Tag: Gaming, Online Gamer Male Lead, Brother-Sister Relationship, Cold man/Warm woman, Idol Actor, Marriage
Director: Wang Yan
Writer: Xu Ting
Product Company: iQIYI
Released Date: 2022-12-10
Watch On: iQIYI
Cast
Synopsis
Due to the mistaken operation in the game, Lu Wanwan bumped off the game master "Mo Bai Zhi Jian". Then they started an interesting game journey.
In reality, Lu Wanwan has been concerned about Han Jingmo's works, but she was splashed in public. In a fit of anger, they turned against each other, starting battles of wits in daily life.
However, Lu Wanwan didn't expect that "Mo Bai Zhi Jian" was Han Jingmo, whether online or offline, he has always been persistent to accompany her.
They went from the game to reality, harvested love, and also realized the pursuit of acting dreams.
Reviews
You May Also Like
Related Posts