Princess Silver – Zhang Xueying, Aarif Rahman
Princess Silver is a historical romantic drama directed by Wai Chu Lee, starring Zhang Xueying, Aarif Lee, Jing Chao, Leo Luo Yunxi, Chen Xinyu, Shu Yaxin, Wang Yu.

The drama is adapted from Mo Yanshang's novel "Bai Fa Huang Fei", which tells the story of Rong Le, the eldest princess of Xiqi, and Wu You, the prince of Beilin, who find their own destination in the chaotic world.
Details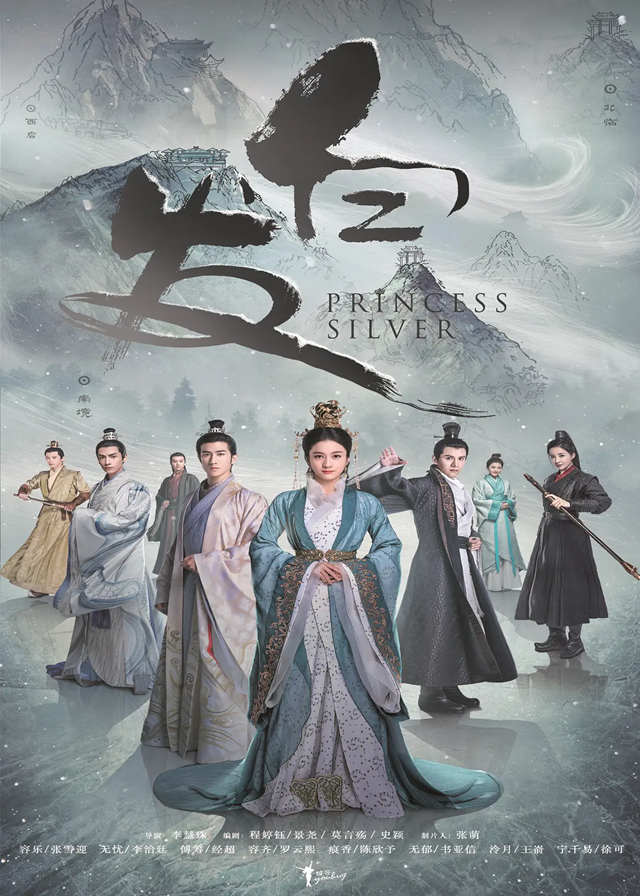 English Title: Princess Silver
Chinese Title: 白发
Genre: Historical, Romance
Tag: Arranged Marriage, Strong Female Lead, Fake Identity, Amnesia, Reverse-Harem, Sismance
Episodes: 58
Duration: 45 min.
Director: Wai Chu Lee
Writer: Cheng Tingyu, Jing Yao, Shi Ying
Producer: Zhang Meng
Product Company: Shanghai Youhug Media Co., Ltd.
Released Date: 2019-05-15
Broadcast Website: YOUHUG MEDIA, Viki
Cast
Synopsis
Rong Le, the eldest princess of Xiqi, woke up from a coma and lost all her memories, and all the signs made her doubt her identity.
In order to make an alliance with Beilin, Rong Le was ordered to marry Prince Wuyou of Beilin, but Wu You refused to marry her.
She was also Man Yao, a teahouse shopkeeper who was looking for a book that the Qin family had lost. She met Wu You who did not know her true identity, and developed an affection for Man Yao.
When Man Yao found the book, his brother Rong Qi wanted her to marry General Fu Chou of Beilin.
Rong Le made an agreement for a fake marriage with Fu Chou. At the moment, Wu You discovered that Man Yao was Rong Le.
When Mang Yao was determined to control her own destiny but found out that Fu Chou was Wu You's brother and she was Qin Man, the daughter of the Qin family left in the world.
They realized that they cannot even protect their own happiness and that of their loved ones in this chaotic world.
In the end, Rong Le, Wu You, and Fu Chou put aside their feuds, and with the help of Rong Qi, they destroyed the conspiracy of the traitors and settled the dynasty, and each of them went on to a new life.
Reviews
You May Also Like
Related Posts