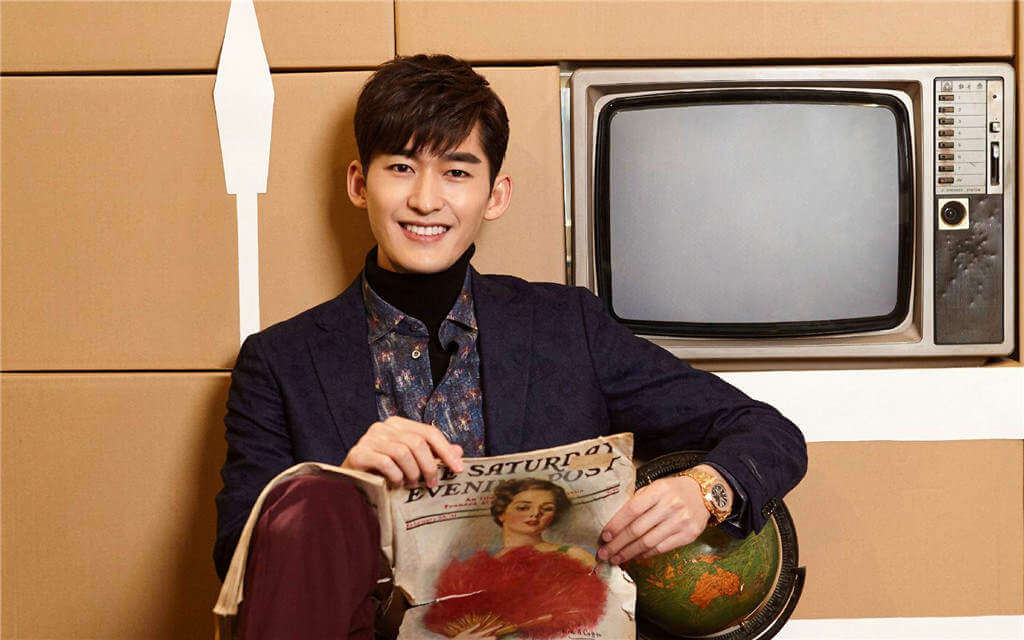 Zhang Han(张翰), born on October 6, 1984, in Heilongjiang, China, is a Chinese actor.

In 2009, he officially entered the showbiz with the role of "Murong Yunhai" in the drama "Meteor Shower". In March 2016, starred in the military-themed movie "Wolf Warriors 2" directed by Wu Jing.
Basic Info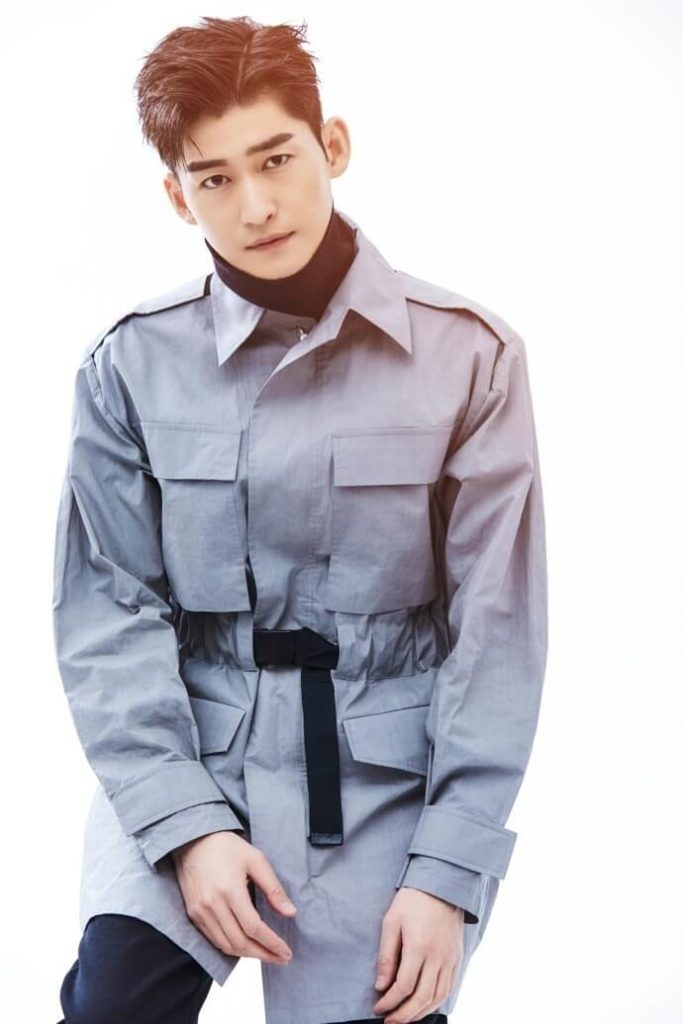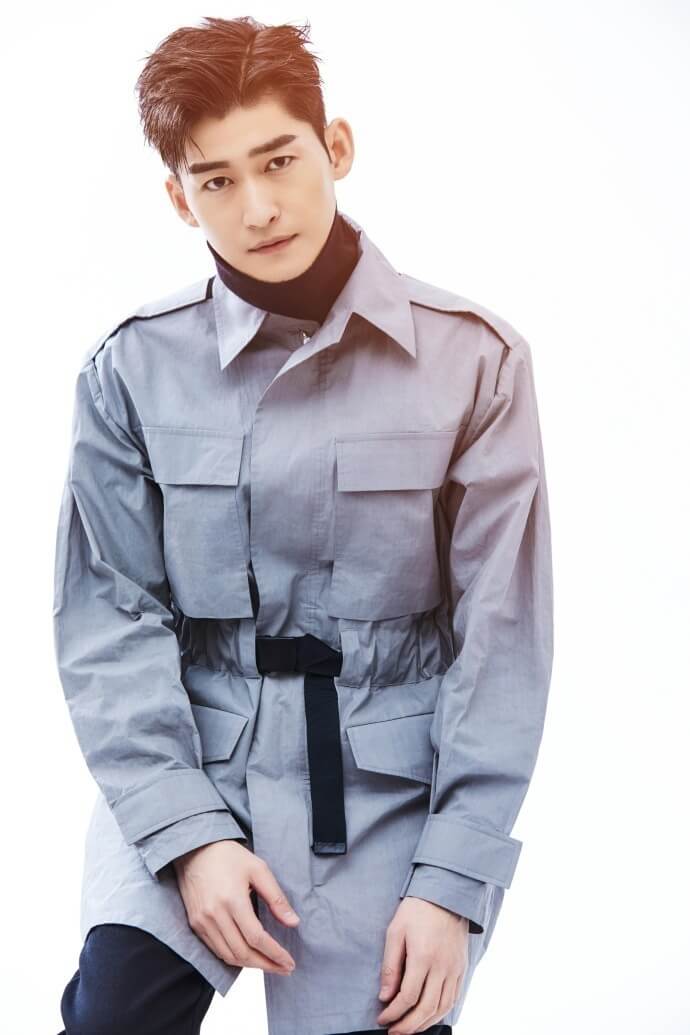 Stage Name: Zhang Han(张翰)
Birth Name: Zhang Han(张汉)
English Name: Hans Zhang
Nickname: Han Ge
Birthday: October 6, 1984
Place of Birth: Heilongjiang
Zodiac Sign: Libra
Height: 183cm
Weight: 68kg
Blood Type: A
Fandom Name: Hamburger (Han Bao)
Fandom: Green
Instagram: –
Weibo: 张翰
Facts
His agent is Zhang Han Studio.
Education: he studied at the acting department of the Central Academy of Drama.
He comes from a wealthy family, his mother is a doctor and the family runs a studio.
Likes fitness and driving.
Likes to listen to music.
Favorite Singer: Nicholas Tse and Angela Zhang.
Favorite Color: Green.
He sings in the shower.
Before going to bed, he likes to watch movies, play games and read scripts.
Ex-girlfriend: Zhang Shuang and Gulnazar.
In 2009, Zhang Han and Zheng Shuan's romance came to light when they filmed "Watching the Starry Star Rain Together".
In May 2014, Zhang Han and Zheng Shuan broke up.
On August 9, 2015, Zhang Han announced his romance with Gulnazar on Weibo.
In October 2017, Zhang Han and Gulnazar broke up.
Films
The Three-Body Problem(三体)(Pan Han)(TBA)
The Missing(七夜追魂)(Zhang Yunshui)(TBA)
Guilt by Design(催眠裁決)(Yang Kai)(2019)
Wolf Warriors 2(战狼2)(Zhuo Yifan)(2017)
Eternal Wave(密战)(Liang Dong)(2017)
The Rise of a Tomboy(女汉子真爱公式)(Ye Siyi)(2016)
An Inspector Calls(神探驾到)(Qi Shijing)(2015)
Chang Chen Ghost Stories(张震讲故事之鬼迷心窍)(Zhong Yu)(2015)
Youth Never Returns(既然青春留不住)(Wang Jinhui)(2015)
Night Cry(夜幕惊魂)(A Han)(2013)
No Limit(无极限)(Wu Jixian)(2011)
Hearty Paws 2(心心历险记2)(Zhao Ming)(2010)
Turbulent Times(狂暴)(Wang Xiaobing)(2008)
Kung Fu Hip Hop(精舞门)(MC Haha)(2008)
Television Series
Braveness of the Ming(锦衣夜行)(Xia Xun)(TBA)
The Rhapsody of a Summer Dream(夏梦狂诗曲)(Xia Chengsi)(TBA)
Saker Falco(猎隼)(Song Wenbo)(TBA)
Farewell to Arms(烽烟尽处)(Zhang Songling)(TBA)
Gentlemen Attention Please(先生们,请立正)(Tong Yu)(TBA)
One Boat One World(海洋之城)(Guan Dingkai)(2021)
Sunshine Of My Life(若你安好便是晴天)(Tang Mingxuan)(2021)
Here to Heart(温暖的弦)(Zhan Nanxian)(2018)
If Paris Downcast(如果巴黎不快乐)(Tong Zhuoyao)(2018)
Gorgeous Workers(华丽上班族)(Li Xiang)(2017)
The Legendary Tycoon(传奇大亨)(Gu Yanmei)(2017)
The Classic of Mountains and Seas(山海经之赤影传说)(Chi Yu/Xin Yuehu)(2016)
Ten Deadly Sins(十宗罪)(Hua Long)(2016)
The Four(少年四大名捕)(Leng Xue)(2015)
A Different Kind of Pretty Man(不一样的美男子)(Yuan Shugao)(2014)
Boss & Me(杉衫来了)(Feng Teng)(2014)
Heroes in Sui and Tang Dynasties(隋唐演义)(Luo Cheng)(2013)
The Colors of Youth(等待绽放)(Liu Yiming)(2013)
The Queen of SOP 2(胜女的代价2)(Hua Tianqi)(2013)
Secret History of Princess Taiping(太平公主秘史)(Li Longji)(2012)
The Queen of SOP(胜女的代价)(Tang Jun /Tom)(2012)
Fairytale(童话二分之一)(Fan Yun)(2012)
Fall in Love(一不小心爱上你)(Qin Lang)(2011)
Phoenix Totem(凰图腾)(Duan Feihong)(2011)
The Han Triumph(大风歌)(Zhang Shizhi)(2011)
Meteor Shower II(一起又看流星雨)(Murong Yunhai)(2010)
Meteor Shower(一起来看流星雨)(Murong Yunhai)(2009)
Variety Shows
The Inn(亲爱的·客栈)(2019)
Divas Hit the Road(花儿与少年)(2015)
Activity
---
Any content to add or anything want to know about Zhang Han, welcome to contact us or leave a comment below.