The Classic of Mountains and Seas – Zhang Han, Gulnazar
The Classic of Mountains and Seas is a historical fantasy drama directed by Zhu Ruibin, starring Zhang Han, Gulnazar, Kenny Kwan, Leo Wu Lei, Lan Yingying, Li Chao, Tang Wan, Vengo Gao Weiguang, Gao Junxian, Li Mao, Yin Zheng, and Tian Yupeng.

The drama is based on the pre-Qin masterpiece "Shan Hai Jing", which tells the mythical story of the two camps, the Vermilion Bird and the Green Dragon, searching for the Xuan Nu and summoning the divine beasts.
Details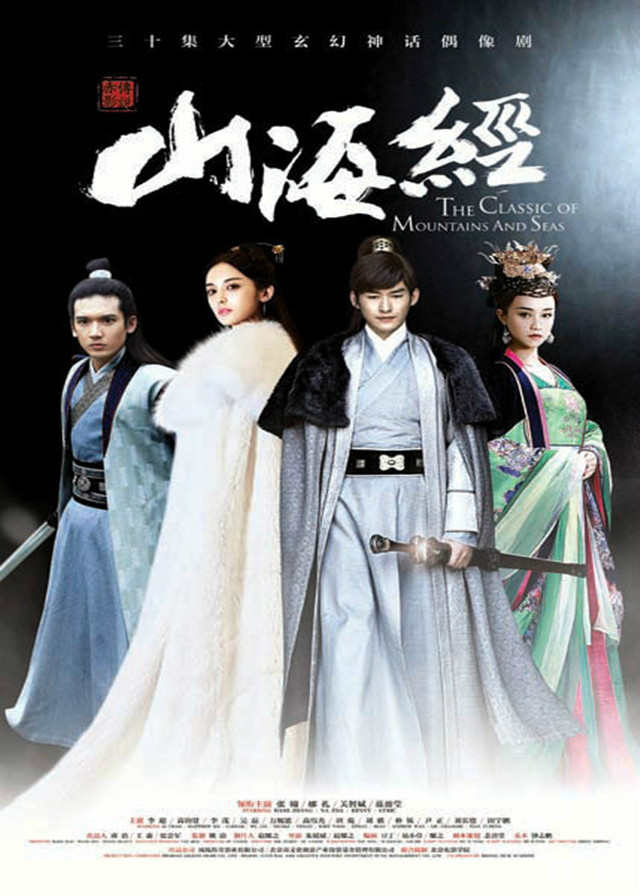 English Title: The Classic of Mountains and Seas
Chinese Title: 山海经之赤影传说
Genre: Fantasy, Myth
Episodes: 42
Duration: 45 min.
Director: Zhu Ruibin
Writer: Dou Ding, Yi Xiaocao, Hu Yaozhi
Producer: Jiang Hao, Hu Yaozhi
Broadcasting Website: –
Released Date: March 20, 2016
Cast

Zhang Han
as Chi Yu/Xin Yue Hu

Gulnazar
as Su Mo

Kenny Kwan as Shangguan Jin

Lan Yingying
as Fu Er

Li Chao as Baili Han

Leo Wu
as Shi Peipei

Yin Zheng as Su Shui

Tang Wan as Liu Ruoshuang
Vengo Gao
as Bin Yi
Synopsis
In ancient times, in order to fight against the great drought, two ancient Chinese tribes, the Dong Yi and the Jiu Li, sent their people to Tao Hua Ao in search of the Xuan Nv according to the prophecy of the priest.
A pair of best friends, Su Mo and Fu Er, have been burdened with different fates ever since.
One has to protect the people of Jiu Li as the Vermilion Bird Xuan Nv, and the other has to lead the Dong Yi to seize the water source of the Jiu Li as the Green Dragon Xuan Nv.
A Xuan Nv plus seven constellation guarders can form a team to awaken the corresponding divine beast.
However, the first awakening ceremony of the Vermilion Bird team was ruined by Baili Han, the general of the Dong Yi.
In order to awaken the divine beasts again, Dong Yi and Jiu Li start to compete for the White Tiger and Xuan Wu "Shen Chu".
Baili Han uses the emotional entanglement between Su Mo and Fu Er to trick the "Shen Chu" and successfully awaken the Green Dragon.
In order to stop the people of Jiu Li from being enslaved by the Dong Yi, Su Mo leads the Vermilion Bird team to the Kunlun Mountains again to look for the "water pearl", and finally uses the power of the "water pearl" to save the people from drought and open a new world of peace and friendship.