The Rise of a Tomboy – Zhao Liying, Zhang Han
The Rise of a Tomboy is a romantic comedy film directed by Guo Dalei, starring Zhao Liying, Zhang Han, Tong Fei, and JungilWoo.
The film tells the story of He Xiuwu, a "Tomboy" who uses her own "true love formula" to find the "perfect lover".
Details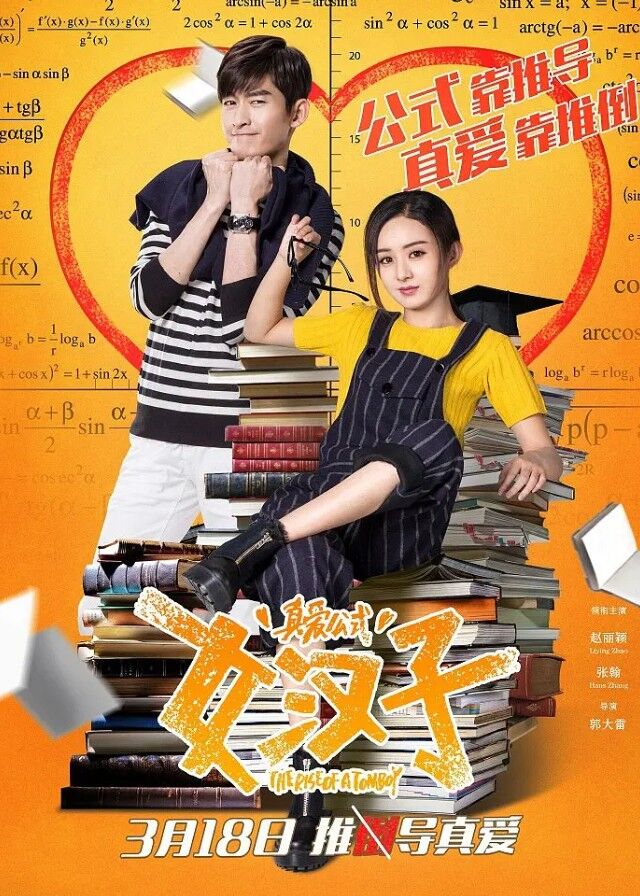 English Title: The Rise of a Tomboy
Chinese Title: 女汉子真爱公式
Genre: Urban, Romance, Comedy
Duration: 92 min.
Director: Guo Dalei
Writer: Mei Yan, Xiong Jianan, Guo Dalei
Producer: Xu Liang, Dong Fan
Released Date: 2016-03-18
Boradcast Website: -
Cast
Synopsis
Mathematics master's student He Xiuwu derived the "True Love Formula" in her master's thesis. Firmly believing in the accuracy of her formula, she decides to experiment on herself after receiving the tragic news of her first test subject's failed suicide.
After encountering a series of accidents, she begins a "painful" cohabitation with music prodigy Ye Siyi.
In order to quickly get rid of the dreadful academic overachiever, Ye Siyi decides to personally help her find her true soulmate.
However, during this process, the two of them experience strange chemical reactions and embark on a series of hilarious and heartwarming stories.
Reviews
You May Also Like
Related Posts