Sunshine of My Life – Zhang Han, Xu Lu
Sunshine of My Life is an urban romantic drama directed by Huang Tianren, produced by Yang Li, starring Zhang Han and Xu Lu, co-starring Hong Yao, Wang Ruizi, Wang Jinsong, Zhang Chenguang, and Wen Zhengrong.

The drama is about the amusing and refreshing romantic love story between Tang Mingxuan, an arrogant workaholic single man, and a lovely Chinese-style designer Mo Fei.
Details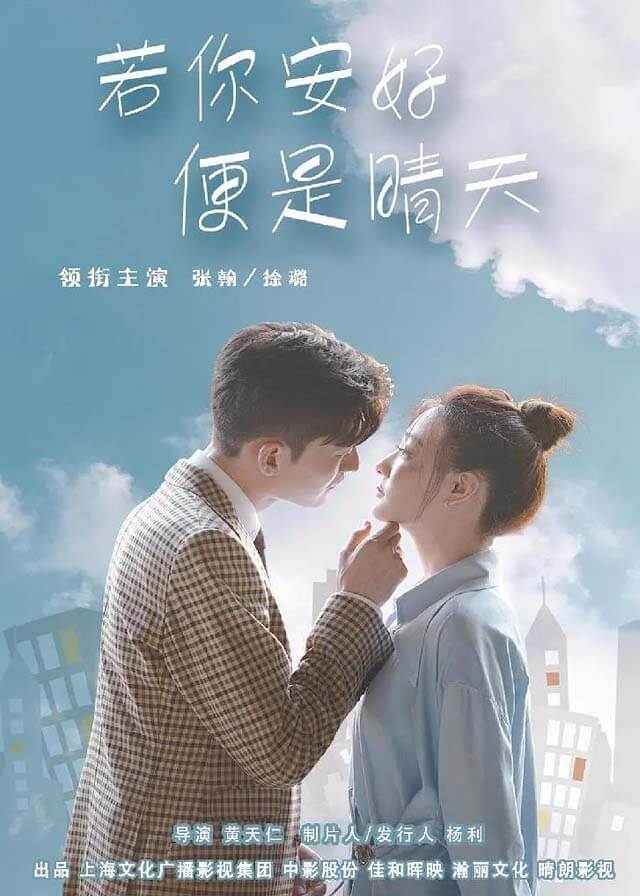 English Title: Sunshine of My Life
Chinese Title: 若你安好便是晴天
Genre: Urban, Romance, Business
Tag: Male Chases Female First, Kiss Scenes, Long Distance Relationship, Rivals to Lovers, First Love, Slow Burn Romance
Episodes: 45
Duration: 45 min.
Director: Huang Tianren
Writer: Li Qian
Producer: Yang Li
Product Company: Shanghai Media & Entertainment Group, China Film Co., Ltd., Solar Media
Released Date: 2021-03-17
Boradcast Website: Viki, KUKAN
Cast
Synopsis
Tang Mingxuan, the general manager of Mingyuan Fashion Group, is a young pioneer in the industry and a typical workaholic.
Tang's world is always a single job until an unconventional designer, Mo Fei, enters his life.
Tang Mingxuan and Mo Fei met through a design competition and bonded over the traditional non-material cultural heritage skill of Su embroidery.
Every time they met, there were sparks of love, but Mo Fei was about to study abroad and Tang Mingxuan was busy with a new strategy for Mingyuan, and Tang Mingxuan's childhood friend placed obstacles in the way, so it was difficult for them to open their hearts.
Mo Fei went to Paris to study, separated by 10,000 miles, but her first love stayed at home.
After several twists and turns, they finally understand each other's feelings, dreams are clearer because of love, and love is more powerful because of dreams.
During this period, although there are many interruptions, they always keep their original heart and their relationship has been close as time goes by, from Shanghai to Suzhou to Paris, everywhere they have left their good time.
If the person one love is fine, it is a sunny day. If the dream they pursue is with them, the most beautiful flower of love will blossom.
You May Also Like
Related Posts