Destiny's Love – Xu Lu, Zhang Mingen
Destiny's Love is a fantasy romantic drama directed by Hung-Chieh Lin and Tao Sheng, starring Xu Lu, Zhang Mingen, Ren Yankai, and Wu Xin.

The drama tells the story of Chi Yu, who comes from the Big Dipper, goes to Earth to find his former lover Ji Wan and meets Wen Suxi, a female producer who has reorganized Ji Wan's energy and is involved in the showbiz industry by mistake.
Details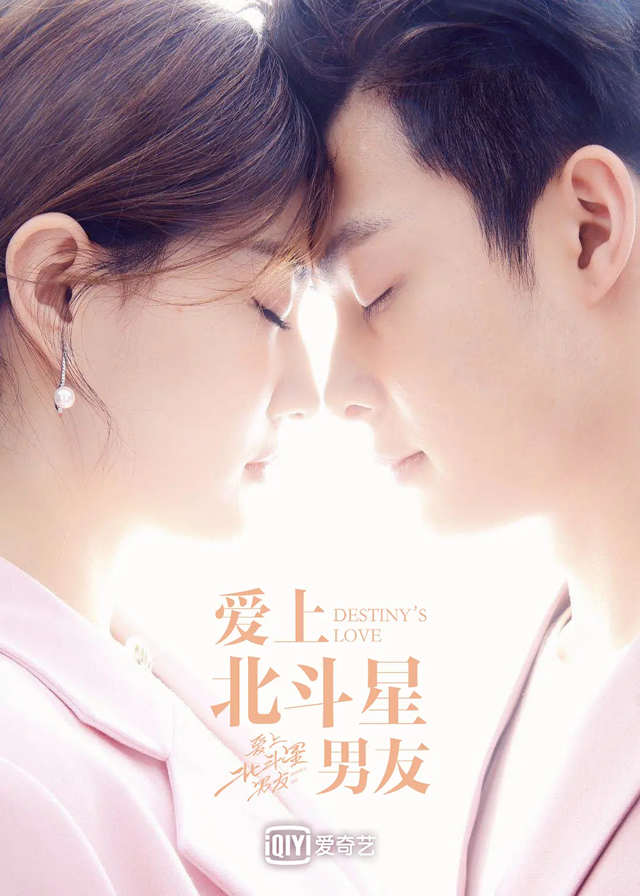 English Title: Destiny's Love
Chinese Title: 爱上北斗星男友
Genre: Fantasy, Romance
Episodes: 36
Duration: 40 min.
Director: Lin Hongjie, Tao Sheng
Writer: Yu Ao, Zhou Tienan, Shu Yicheng, Wu Tong
Product Company: iQIYI, JOY & CO PICTURES, RUYI FILMS, REACH GLORY
Released Date: 2019-03-13
Boradcast Website: Viki, iQIYI
Cast
Synopsis
Due to civil unrest on the Big Dipper, the "Ri Yue Jue", which is the key to the conservation of energy in the universe, was accidentally lost. Chi Yu searched for it and came to Earth, where he fell in love with Ji Wan, a female general.
Later, in order to save Ji Wan, he modified her fate, causing Ji Wan to fail to live beyond 30 years of age every time she reorganized her energy, and he was imprisoned on the Big Dipper for 3,000 years.
After 3,000 years, he came to Earth again to help Ji Wan survive her 30 years of age and met Wen Suxi, a famous producer in the entertainment industry, Ji Wan's energy reorganization.
They staged a sweet and twisted love story.