Gentlemen of East 8th – Zhang Han, Wang Xiaochen, Du Chun
Gentlemen of East 8th is an urban life comedy directed by Xia Rui and starring Zhang Han, Wang Xiaochen, Du Chun, Jing Chao, and Huang Yuming.
The drama tells the story of Tong Yu, Guo Chong, Li Jiesen, and Xiang Xiaofei, four college roommates who take different paths in their respective lives and achieve both careers and love in the best of times.
Details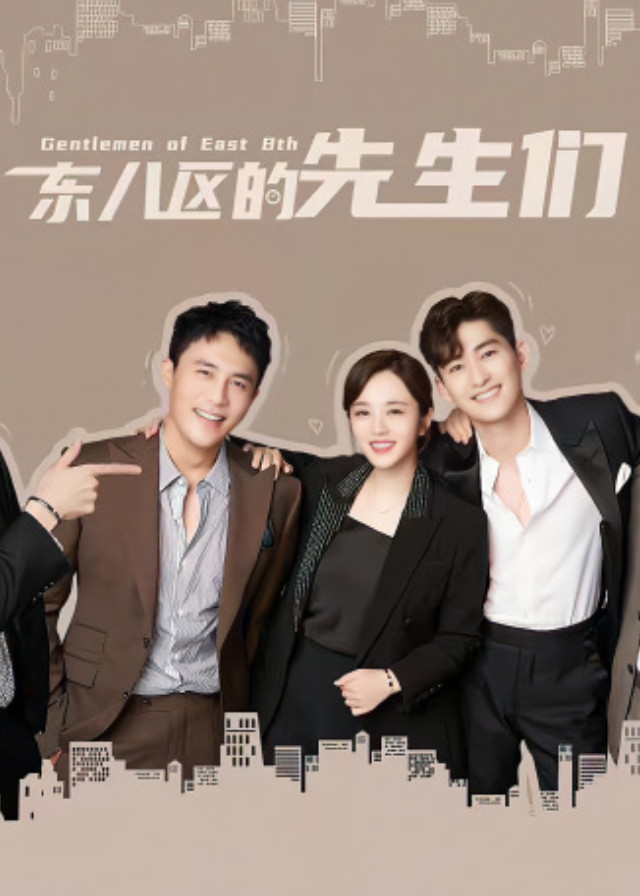 Cast
Synopsis
Tong Yu, Guo Chong, Li Jiesen and Xiang Xiaofei are four college friends with different personalities and from all over the country, who have gone through their youth together and are now past their prime.
In the year 2020 in Shanghai, Tong Yu, an artificial intelligence engineer, Guo Chong, a university teacher, Xiang Xiaofei, a brand shop manager, and Li Jiesen, a chef in a western restaurant, have become mature and reliable, yet all four of them have the same dilemma as men.
Tong Yu faces great difficulties in research and development, Guo Chong loses his passion in his stable job, Li Jiesen has difficulty in breaking through the bottleneck, and Xiang Xiaofei struggles and wanders between money and his ideals.
The four men face a typical mid-life crisis, supporting each other and seeking a breakthrough amidst the ups and downs.
The four men also encounter love in their respective lives. Tong Yu has many emotional ups and downs with Xu Duo, a company executive, Guo Chong and Ai Mi, a graduate, seem to be inseparable, Li Jiesen pursues his idol, the Weibo writer Yue Ziqian, and Xiang Xiaofei has a flash marriage with Liu Shengnan, a businesswoman. The road to romance is far more winding than career.
In the end, they embrace their careers, embrace their love, and move towards maturity and a better version of themselves in this best of times.
Reviews
You May Also Like
Related Posts
Chinese Dramas Like Gentlemen of East 8th

Who Is Hans Zhang Han's Current Girlfriend? He Revealed Having 5 Ex-girlfriends In "Divas Hit The Road"

Will Hans Zhang Han, Lulu Xu Lu Fall In Love After "Sunshine Of My Life"

Gulnazar Boyfriend Review - The relationship With Hans Zhang Han attracted Much Attention.

Zhang Han, Wang Likun Build A Dream And Love In "One Boat, One World"

Zhang Han Photos

Zhang Han Dramas, Movies, and TV Shows List

Du Chun Dramas, Movies, and TV Shows List

Jing Chao Dramas, Movies, and TV Shows List

Wang Xiaochen Dramas, Movies, and TV Shows List

Huang Youming Dramas, Movies, and TV Shows List