One Boat One World – Zhang Han, Wang Likun
"One Boat One World" is a maritime workplace drama directed by Chen Kunhui, starring Zhang Han and Wang Likun in the lead roles, co-starring Zhang Yamei, Guo Ziqian, and Wang Guanyi.

The drama tells the story of life on an international cruise line from one shore to the other.
Details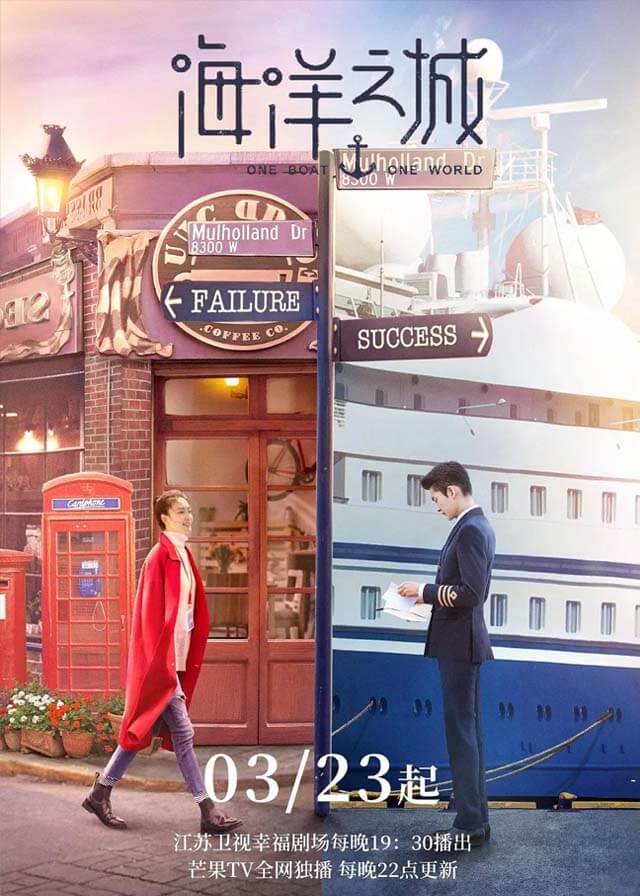 English Title: One Boat One World
Chinese Title: 海洋之城
Genre: Workplace, Romance
Episodes: 45
Duration: 45min
Director: Chen Kunhui
Broadcasting website: MGTV
Release date: March 23, 2021
Cast

Zhang Han
as Ding Kai

Wang Likun
as Tian Yue
Synopsis
Carrying more than 6,000 tourists and staff, the Super Cruise is a moving global village and a small society in miniature, where all kinds of conditions, sorrows and joys of tourists, and the struggles and loves of young people are wonderfully presented on the voyage together.
The Chinese navigator Ding Kai and the rookie leader Tian Yue met on this multicultural dream boat, and in the encounters with passengers, colleagues and relatives such as XiaoKui, Wang Zi Yang, Chen Anni , Feier, the captain and the ship's doctor, they went through ups and downs, witnessed each other's growth and harvested a beautiful love.
They also witnessed the love and dreams, tears and laughter among all kinds of people, the legend of the sea and sky, not only the life of the cruise ship, but also every life in progress.