Did Wang Likun Get Arrested due to her Fraudster Husband? Studio Urgently Denies the Rumor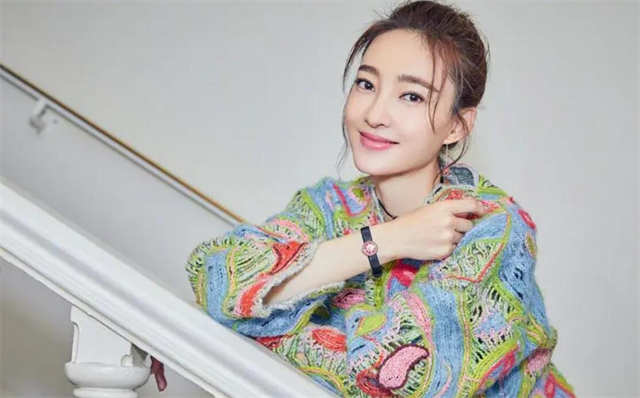 Recently, Wang Likun(Claudia) has been criticized by netizens due to her husband's fraud. She had been silent about the matter, but now she has finally released a statement in response.
On February 15th, Wang Likun's studio issued a statement in response to rumors circulating online that she was suspected of breaking the law, being arrested, and receiving luxury cars and houses.
Firstly, Wang Likun did not deny her relationship with her husband, implying that she is married and her husband is a fake wealthy person who has defrauded over 100 people.
However, Wang Likun's side denied that she had spent any of the stolen money obtained by her husband, and strongly stated that she has always abided by the law and has not been involved in any illegal behavior.
The related information is a rumor that has seriously damaged Wang Likun's reputation. She has not engaged in any illegal behavior and has not violated anyone's legal rights. The public should not believe the rumors, and legal action will be taken against those who violate her rights.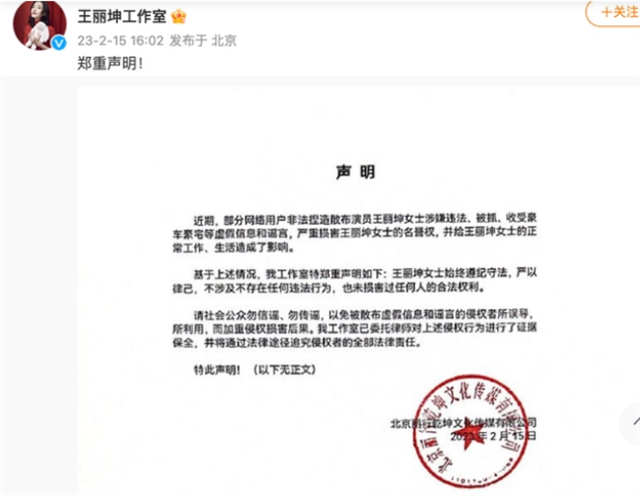 However, this matter will not stop developing with Wang Likun's response. As more victims are interviewed, details of her husband's fraud are gradually revealed.
Her husband pretended to sell houses to the victims, and many people paid money due to the couple's fame. The least amount of money defrauded was 4 million yuan, and the total amount defrauded was 880 million yuan.
However, Wang Likun has already been implicated by her husband, and her endorsement contracts have been terminated.
Additionally, Wang Likun has several unreleased TV dramas and movies, so if these works cannot be broadcast, she will have to bear a significant amount of losses.
Even if Wang Likun wants to help her husband share the debt, she is likely to be unable to do so.
What's your opinion, Pls feel free to leave your comment!
Related Posts