Youth Never Returns – Joe Chen, Zhang Han
Youth Never Returns is a romantic comedy film directed by Tian Meng, starring Zhang Han, Joe Chen, Wang Xiaokun, Shi Yufei and Jia Shengqiang.
The film is based on the novel "Dang Bo Cai Yu Shang Kong Xin Cai / 当菠菜遇上空心菜", which tells the story of Wang Jinhui and Zhou Hui, a love story that spans ten years from their youthful relationship in college.
Details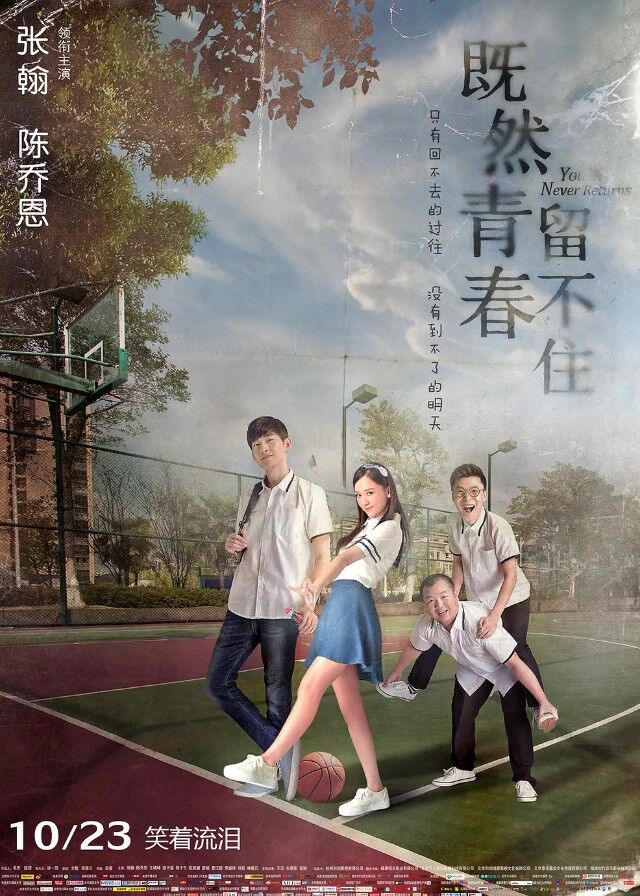 English Title: Youth Never Returns
Chinese Title: 既然青春留不住
Genre: Romance, Comedy
Duration: 90 min.
Director: Tian Meng
Writer: Tian Meng, Shao Yihui, An Zhiyong
Producer: Xu Yiding
Released Date: 2015-10-23
Broadcast Website: 爱奇艺
Cast
Synopsis
On a luxurious cruise ship, Zhu Ting organized a grand reunion for her college classmates who had graduated many years ago. Seeing each other again after so long brought about many emotions. At that moment, Zhu Ting tearfully expressed the special significance of this gathering. The former close friends spontaneously recalled the crazy years they had spent together.
Ten years ago, in college, a poignant youth story unfolded among Zhu Ting, "Hollow Boy" Jin Hui, "Four-eyed Spinach Girl" Zhou Hui, and "Feng San Tao" Feng Song. At the beginning of their university journey, Feng Song encouraged their classmates to write down the names of the girls they admired. They made a pact: "Within four years, we shall not infringe upon the girls we each like and promise not to pursue the girls liked by others." However, Feng Song, who liked Zhu Ting, found that she had fallen in love with the handsome school grass, Jin Hui. Meanwhile, Jin Hui had his eyes on the well-developed Zhou Hui. Thus, a youthful struggle between friendship and love was inevitable.
Reviews
You May Also Like
Related Posts