The Investigator – Zhu Yawen, Wan Qian
The Investigator is an urban business drama directed by Liu Yizhi, led by Zhu Yawen and Wan Qian, co-starring Zhang Meng, Yuan Wenkang, Zhang Zijian, Xue Haowen, Fan Shuaiqi, Long Zhengxuan, Jia Benchu, and Jiang Fangting.
The drama is based on the novel "秘密调查师之家族阴谋 / Mi Mi Diao Cha Shi Zhi Jia Zu Yin Mou" by writer Yong Cheng and tells the story of a series of ups and downs between a senior business investigator, Xia Dong, and a senior investigator, Jian Yan, who work to eliminate business fraud and protect corporate integrity.
Details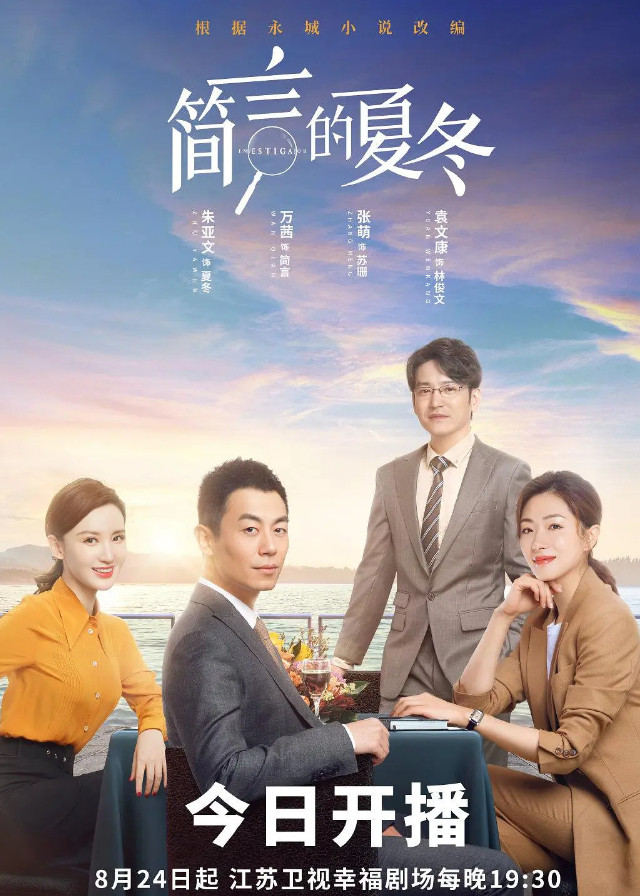 English Title: The Investigator
Chinese Title: 简言的夏冬
Genre: Urban, Business, Crime, Drama, Suspense
Tag: Investigation, Fraud, Wrongfully Accused, Tax Investigator Male Lead, Tax Investigator Female Lead, Workplace Setting
Episodes: 44
Duration: 45 min.
Director: Liu Yizhi
Writer: Xiao Xiangning, Wu Yao
Producer: Feng Ting, Liang Fang
Product Company: SMG Pictures, INLEE MEDIA, TENCENT PICTURES, MAISONG PICTURES
Released Date: 2022-08-24
Broadcast Website: 中剧独播
Cast
Synopsis
The business investigator from the business consulting firm Ouxun Group, Xia Dong, was falsely accused of plagiarizing AI technology when he studied abroad ten years ago.
When his best friend abandoned him and his father passed away, he was thrown into a low point in his life. Qin Ke made him to work in Shanghai Department.
Jian Yan worked in Ouxun Group Tokyo department, When she was15 years old, her father was accused of stealing trade secrets and was forced to lose his job, Jian Yan aspired to become a senior business investigator to kill fraud in its cradle.
As a result of her work in exposing corruption in the Tokyo office, Jian Yan is transferred to Shanghai.
As Xia Dong and Jian Yan spend time together, they gradually develop an affection for each other.
Soon after, Xia Dong and Jian Yan are forced to face a series of hazards when they conduct a background check on a business, and help an old classmate, Lin Junwen, who is caught up in a family feud.
In the face of the crisis, Xia Dong and Jian Yan work together and support each other to successfully complete the background investigation, not only to protect the legitimate interests of the company concerned, but also to ensure that the black sheep hidden in the company are duly punished.
They not only reap the the love but also strengthen their determination to eliminate business fraud, safeguard corporate integrity and uphold the right values of the contemporary business world after experiencing hardships.
Reviews
You May Also Like
Related Posts