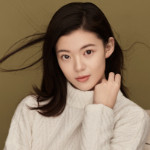 Guan Chang dramas, movies, and TV shows list contains the best TV series, films of Guan Chang and the ongoing and upcoming shows. The list will be updated continuously, bookmark this list to get the latest tv shows of Guan Chang.
Guan Chang Dramas List
2023-05-26

#1

Romance, Drama

Li Jiulin, Guan Chang

The love between Gu Meng and Xiao Hongye was destined to be a deadly trap. At that time, Gu Meng was the only daughter of the richest man and fell in love with the poor boy Xiao Hongye. However, on the day of their engagement, Xiao Hongye unexpectedly wiped out Gu's entire family, leaving only Gu Meng to escape. She then discovered that their two families were bitter enemies, and everything was part of Xiao Hongye's plot. Now, Gu Meng has returned as a vengeful person and intends to assassinate the powerful warlord Xiao Hongye. However, an accident occurs, causing her to lose her memory. Instead, she becomes a maid kept by Xiao Hongye and endures various forms of torture. Despite their completely reversed identities and the deep-seated enmity between them, they cannot help but fall in love with each other amidst manipulation, testing, crises, and protection. After experiencing various trials, Xiao Hongye intends to let go of all misunderstandings and resentments, starting anew. However, Gu Meng regains her memory and remembers everything. She cannot forgive herself for repeatedly falling in love with her "father's killer," sinking into guilt and pain...

2023-04-23

#2

Urban, Crime, Suspense

Zheng Yecheng, Xin Yunlai

The talented hypnotist Lu Fengping and the detective Luo Fei, who is deeply trapped in his own demons, join forces to uncover the truth behind a decade-old case that they were both involved in. Together, they solve a series of murder cases involving hypnosis and ultimately expose the mysterious organization behind it all. Throughout the process, the two go from being suspicious and opposing each other to becoming brothers, and they grow up together.

2023-03-02

#3

Urban, Romance, Drama

Liu Xuwei, Guan Chang

Jiang Yiyi is a graduate student majoring in artificial intelligence. Ever since her twin sister passed away, she has been carrying a sense of guilt and has been determined to develop an AI that can "resurrect" her sister. This led her to enter the world of "AI guru" Gu Yu. Gu Yu, although hailed as a master in the field of AI, has a little-known mental illness. He has been searching for his childhood "green plum" to cure his illness, but by coincidence, he found Jiang Yiyi, the older sister of his "green plum". These two "romantic fools" who should not have fallen in love gradually grew closer to each other during their joint research project, as their values aligned. As they helped each other solve problems, the seeds of love began to sprout...

2022-11-09

#4

Historical, Romance, Suspense

Ye Xiaowei, Guan Chang

On the night of the wedding between General Xiao Qifeng and Princess of the Ning, a skeleton dressed in green appears in a ruined well! General Xiao, Madam Xiao, and Su Qing, are scrambling to confess their guilt, and the Empress of the Kingdom of Jing is even close to being assassinated. The Xiao residence becomes "a place of death", and the truth behind the "skeleton in green" gradually emerges.

2022-08-31

#5

Historical, Wuxia, Fantasy

Qin Junjie, Liang Jie, Xing Fei

During the Qianlong period, Hu Fei enters the dangerous Jianghu to avenge his father's death and grows from a reckless young man to a warrior with a heart for the people and the country. On his quest for revenge, Hu Fei offends the bully Feng Tiannan and falls in love with his daughter, Yuan Ziyi, a warrior of the Tianshan Sect. When Hu Fei finds Miao Renfeng, she has been framed by the sinister Tian Guinong and has lost her eyesight. Hu Fei is reluctant to take advantage of the danger of others, so he takes the risk of coming to Yao Wang Valley to seek an antidote, and befriends Cheng Lingsu, a disciple of the "Pill King". As the truth of his father's murder turns out to be someone else, Hu Fei gradually develops an admiration for Miao Renfeng and eventually kills the real culprit Tian Guinong and gets his revenge, In the end, Hu Fei and Yuan Ziyi work together to shatter Fu Kang'an's conspiracy to organize "the World Master's Conference".

2021-05-20

#6

Historical, Romance

Joseph Zeng, Liang Jie

Xie Xiaoman, an ordinary woman, offended the famous Julu infanta Zhao Xiaoqian of Wujiang Province by mistake. She is forced to marry Zhao Xiaoqian because of a contract of marriage. A contract makes their lives intertwined. They start off as quarrelsome lovers and gradually get to know each other and work together through hardships and obstacles to finally reap a romantic love.

2021-04-26

#7

Urban, Romance, Fantasy

Ren Jialun, Xing Fei

Gu Chuan was involved in a major car accident in the year of his graduation from college, resulting in serious damage to his heart, but the rescue team rescued him in time to regain his life. However, due to the artificial heart in his body, he could not exercise vigorously, could not be happy or sad, and could not live normally as an ordinary person, which made Gu Chuan, who was originally cheerful and full of enthusiasm for life, gradually lose confidence in his life as a walking corpse. Ten years later, Gu Chuan co-founds "Chuan" architectural design studio with his friend Xu Chengran. Gu Chuan tries to accept his different body and find new hope, but every time he fails, until he meets Jiang Xiaoning. Jiang Xiaoning's parents died when she was young and she lives with her grandmother and aunt. But the unfortunate childhood does not bring her down, she grows into an optimistic and cheerful girl who knows how to cherish and work hard to live. They become subordinates by mistake, and after getting along with each other frequently, Gu Chuan sees in Jiang Xiaoning the enthusiasm and hope for the life that he had lost and finds a new way of self-identity while helping Jiang Xiaoning to complete her studies and dreams.

2019-10-14

#8

Historical, Romance

Ling Meishi, Alen Fang

Li Qian, Xuanzi Lord, and Li Mingyue, the Xiyue princess, were forced to have a political marriage. Although they did not like each other at the beginning, they fell in love and got together after going through all kinds of hardships together.
Related Posts