Love Crossed – He Luoluo, Dai Luwa, Zhang Linghe
Love Crossed is a high-concept urban idol drama produced by Youhug Media, directed by Yu Zhongzhong and co-directed by Wu Jianxin, starring He Luoluo, Zhang Linghe, Dai Luwa, Yan An, Fan Shuaiqi, Chang Bin, Huang Deyi, Li Baihui, and Fan Jingyi, with Ming Dao and Tian Niu in special roles.

The drama tells the story of two female protagonists and four "virtual" idols who have a series of love experiences and encounters, urging everyone to return to reality, cherish life, and will eventually reap the benefits of love.
Details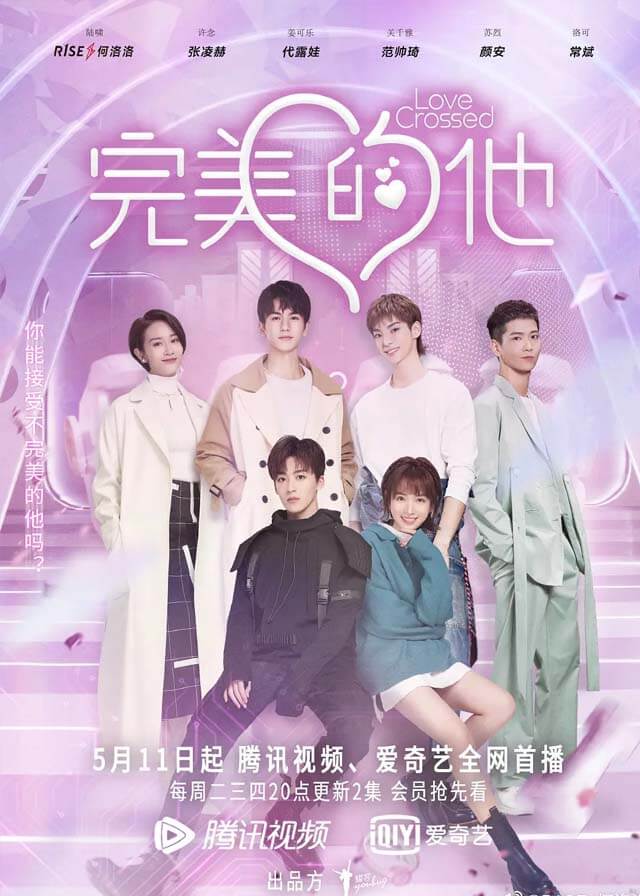 English Title: Love Crossed
Chinese Title: 完美的他
Genre: Romance, Urban
Director: Yu Zhongzhong, Wu Jianxin
Writer: Li Tian, Wu Zhongquan
Producer: Zhang Meng
Product Company: Youhug Media
Broadcasting website: iQIYI, Tencent Video
Release date: May 11, 2021
Cast

He Luoluo
as Lu Xiao

Dai Luwa
as Jiang Kele

Zhang Linghe
as Xu Nian
Synopsis
The drama is about the modern fast-paced city life, fast food-style love is left behind by the times, the AR virtual love game "Love boys" in the form of Y4 group in the dream of all girl's imaginary boyfriends, the spring-like Lu Xiao, mature and calm Xu Nian, guardian knight-like Su Lie, national brother-like Luoke, replace the romantic partners who are in love with the real girls.
Jiang Kele who is addicted to it, and her best friend Guan Qianya have a series of love experiences and encounters with the four "virtual" idols, and a variety of exciting events continue to be staged ……