Beauty From Heart – Zhang Luyi, Janice Wu
Beauty From Heart is an inspirational urban romantic drama directed by Wang Zhi and Yang Xinyu, led by Zhang Luyi and Wu Qian, and co-starring Zhang Meng, Gai Yuexi, and Wang Xinqiao.
The drama revolves around a group of young people who struggle for their respective goals in life, depicting a story of youthfulness and fearlessness.
Details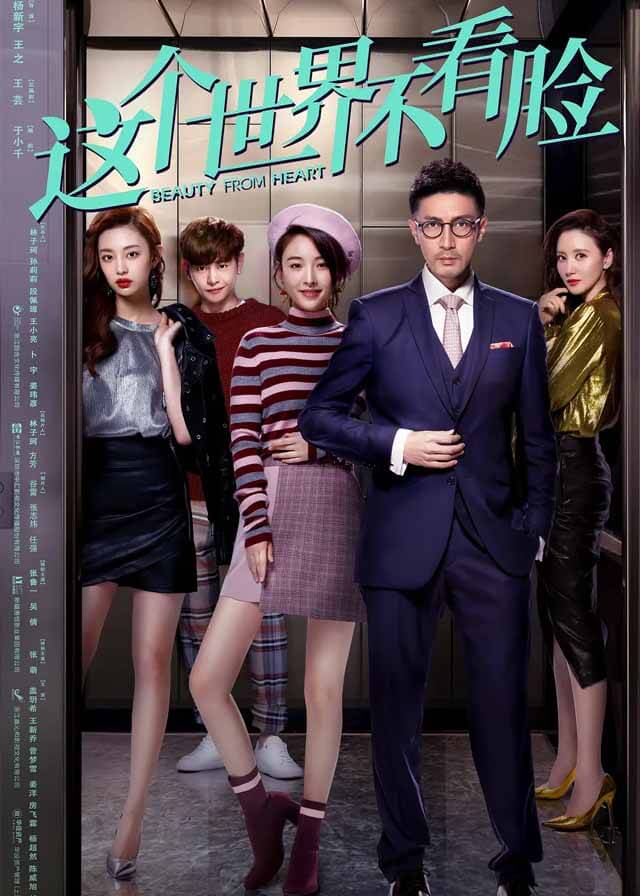 English Title: Beauty From Heart
Chinese Title: 这个世界不看脸
Genre: Urban, Romance, Life, Business
Tag: Enemies to Lovers, Rich Male Lead, Entertainment Industry, Hardworking Female Lead, Superficial Female Lead, Fraternal Twin Female Lead
Episodes: 45
Duration: 45 min.
Director: Wang Zhi, Yang Xinyu
Writer: Wang Yun, Yu Xiaoqian
Producer: Lin Zike, Fang Fang
Product Company: COMBINE MEDIA,China Wit Media Co., Ltd., YU HENG FILM GROUP,HWAS Assets
Released Date: 2021-01-11
Broadcast Website: TencentVideo, WeTV
Cast
Synopsis
Tao Xiaoting and Tao Xiaodi are a pair of sisters who come to the big city to work together.
While the younger sister Tao Xiaoting has been struggling ahead, the older sister Tao Xiaodi wants to take a shortcut, and she resorts to plastic surgery and height increasing, henceforth two faces and two lives.
The business genius Lian Sheng returns to China to solve the crisis of the Ounuo Group and meets Tao Xiaoting.
At the same time, Tao Xiaodi targets Qiu Yingshu, the owner of Ounuo.
However, Lian Sheng and Qiu Ying Shu both fall in love with Tao Xiaoting who is simple and kind-hearted.
Due to health problems, Lian Sheng always suppresses his true feelings.
In the end, with the efforts of Lian Sheng and Tao Xiaoting, they jointly defend Ounuo and also gain the best love.
Reviews
You May Also Like
Related Posts