Discovery of Romance – Janice Wu, Qin Junjie, Yang Bingzhuo
Discovery of Romance is a romantic web comedy directed by Yu Zhongzhong and Jiang Jizheng, led by Janice Wu and Qin Junjie, co-starring Yang Bingzhuo, Sun Yining, Li Jiajie, Xia Zhiyuan, Liu Dan, and Liu Yiwei.
The drama tells the story of Xia Tian, a furniture designer, who has very different modes of getting along with her ex-boyfriend and current boyfriend.
Details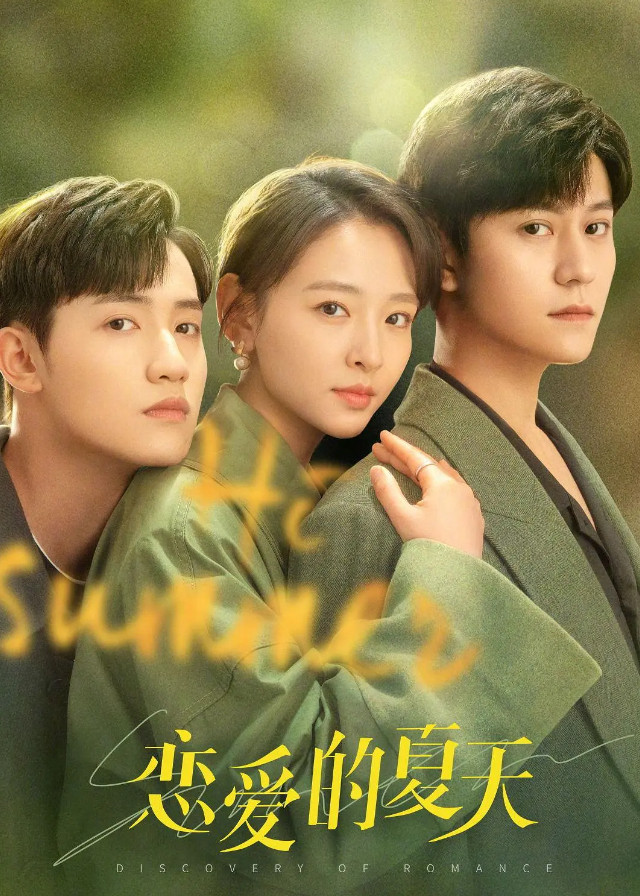 English Title: Discovery of Romance
Chinese Title: 恋爱的夏天
Genre: Urban, Romance, Comedy, Life
Tag: Love Triangle, Ex-Boyfriend Comes Back, Jealousy, Break up, Second Chance Romance, Misunderstanding
Episodes: 26
Duration: 45 min.
Director: Yu Zhongzhong, Jiang Jizheng
Writer: Cai Yaoyao, Huang Qingjiao, Guo Jinwei, Wu Keji, Zhao Yichen
Producer: Zhang Meng, Xia Rui
Product Company: Tencent Penguin Pictures, UMG
Released Date: 2022-08-28
Watch On: WeTV, Viki, 腾讯视频
Cast
Synopsis
Xia Tian, an up-and-coming furniture designer in her thirties, encounters her ex-boyfriend Xu Zehao, the owner of a design company.
Under the pressure of Xu Zehao's plea to get back together, Xia Tian's feelings for her current boyfriend Guan Xin, a plastic surgeon, begin to change.
On the other hand, Guan Xin meets his long-lost "sister" Lu Xi from the orphanage, and by chance, they have an ambiguous relationship.
Ex-boyfriend or current friend, friend or lover, misunderstanding or clarification, reunion or rejection, break-up or marriage, a series of sharp emotional stories revolve around the lives and work of thirty-year-old urban women.
Reviews
You May Also Like
Related Posts