Ark Peace – Chen Kun, Crystal Zhang
Ark Peace is a contemporary military drama directed by Cao Dun, led by Chen Kun, Crystal Zhang Tian'ai, co-starring Zhang Meng, Yu Ailei, Wang Qiang, Zhao Wei, and Yin Fang.

The drama is based on the exemplary deeds of the naval hospital ship "Ark Peace" in carrying out international humanitarian medical services and rescue missions. It tells the story of the naval hospital ship "Ark Peace" rescuing the cargo ship "Phil", fighting against the drug traffickers of the merchant ship "Elegance", going to foreign countries for post-disaster relief, carrying out the medical service of "Wan Li Hai Jiang Xing" and carrying out the mission of "He Xie Shi Ming".
Details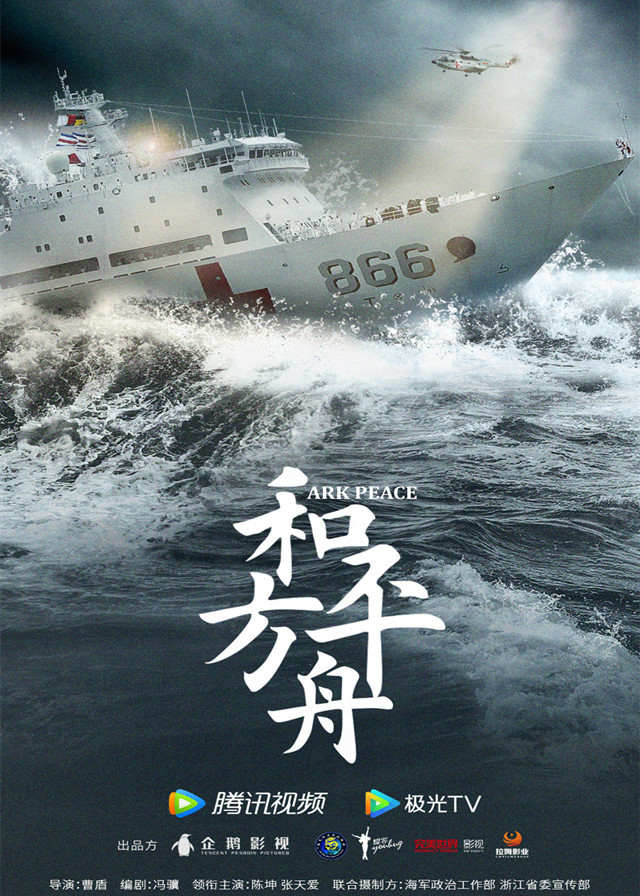 Cast
Synopsis
A sudden emergency mission came, the superior transferred Zhang Duhang, a military doctor of the escort formation, to the naval medical ship "Ark Peace" in a hurry.
When carrying out the mission, Zhang Duhang and female medic Lu Zi'ang were incompatible due to different medical concepts.
Zhang Duhang does not like the overly rational and calm Lu Zi'ang, while Lu Zi'ang also does not like Zhang Duhang, who comes from a "different" background.
By mistake, they were transferred to the same department and have to deal with various emergency tasks: merchant ship distress, cross-border disaster relief, antivirus, overseas counter-terrorism…
In the test of blood and fire, they worked together, dedicated to the mission, and were getting closer and closer.
Together with the "Ark Peace", they vigorously promoted the humanitarian spirit, widely spread the "harmonious world, harmonious sea" concept, wrote a contemporary Chinese naval heroic hymn.
You May Also Like
Related Posts