Win The Future – Chen Kun, Xin Zhilei
Win The Future is a business, emotional drama directed by Zhang Li, led by Chen Kun and Xin Zhilei, co-starring Zhang Youhao, Lu Fansheng, Bao Wenjing, and Luan Yuanhui.

The drama is based on Fu Yao's novel "Shu Ying / 输赢 ", which tells the story of two camps, "South Zhou Rui and North Luo Jia", who met in the business world. One is a technical man with an open personality, and the other is a sales queen who is cold on the outside and hot in the heart. In one after another business encounter, they turn from rivals to lovers, from lovers to comrades, and finally, realize their ideal together.
Details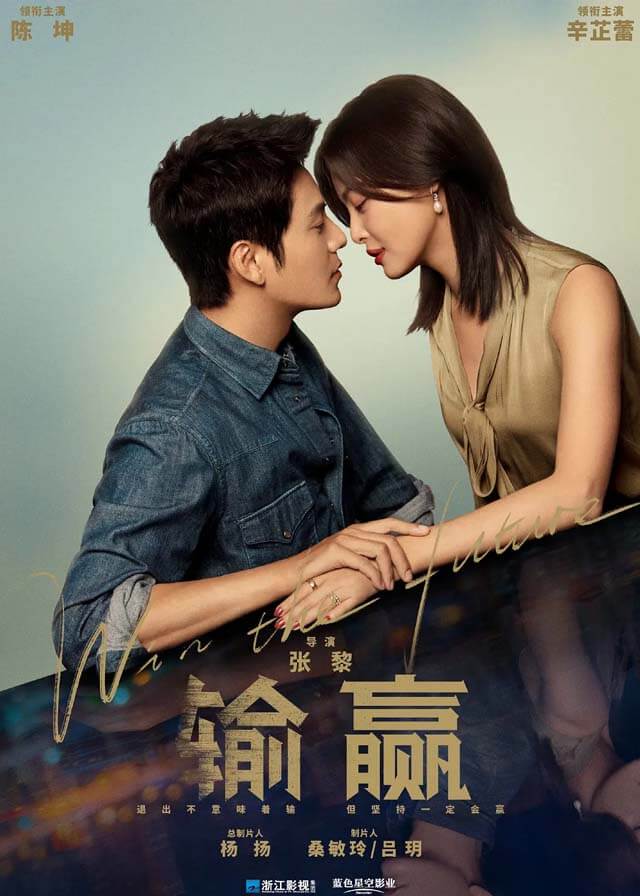 English Title: Win The Future
Chinese Title: 输赢
Genre: Urban, Business, Romance
Tag: Love/Hate Relationship, Steamy Kiss, Rivalry, Badass Female Lead, Competition, Workplace Setting
Episodes: 40
Duration: 45 min.
Director: Zhang Li
Writer: Xu Jingyue, Chang Fangyuan, Shen Lejing
Producer: Yang Yang, Li Liming, Sang Minling, Lv Yue
Product Company: Zhejiang Film&TV(Group)Co.,Ltd
Released Date: 2021-12-21
Boradcast Website: Viki, China Zone
Cast
Synopsis
Zhou Rui, the regional sales director of Jieke, is transferred to Beijing because of his brilliant achievements in East China.
He comes to Beijing with his wife, Huang Jing, and his right-hand man, Fang Wei, with the intention of making a big show, but was forced into a desperate situation.
Not only is the sales team he had brought up assigned to other groups, but he was also asked to meet a deadline with an unachievable sales target.
Facing the ostracism of his senior, Zhou Rui's only chance to survive is to win the bank's superb order, but the most powerful competitor, Huikang, has been laying out the situation a year ago for this big order, and the situation is already under its control.
To make matters worse, the sales director of Huikang, Zhou Rui's rival is his first love, Luo Jia.
Zhou Rui faces multiple pressures from business competition, office politics, and emotional entanglement, Zhou Rui insists on his principles.
With the help of his talent and team, he is able to turn the situation into a victory.