I Am a Super Star – Wei Daxun, Xin Zhilei
I Am a Super Star is a Sci-fi adventure Comedy led by Wei Daxun, and Xin Zhilei, co-starring Zhang Yishang, Gao Yuxi, Chen Yitong, Li Chongxiao, and Ma Li, with a special appearance by Zhang Zixian.
Details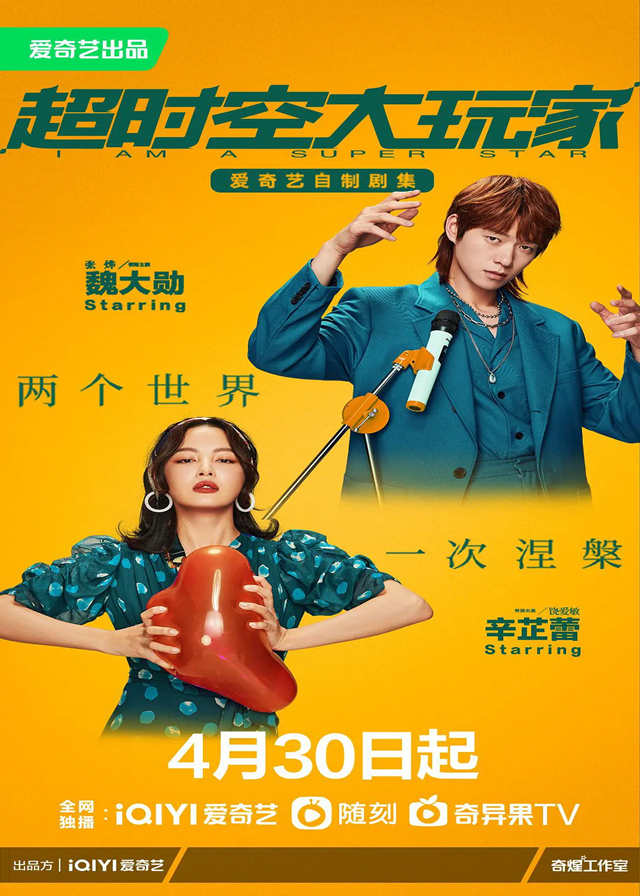 English Title: I Am a Super Star
Chinese Title: 超时空大玩家
Genre: Sci-fi, Comedy, Romance, Adventure
Episodes: 24
Duration: 45 min.
Director: Yu Miao
Writer: Zhang Shidong, Wang Si, Wang Huan, Qi Shuang
Producer: Li Linying
Product Company: iQIYI
Released Date: 2022-04-30
Boradcast Website: iQIYI
Cast
Synopsis
Zhang Ye, who has a rough life, is "hijacked" by aliens as a test subject to the game world, and he completes his life's reversal by continuously obtaining "prestige value".