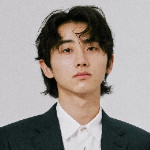 Sun Ning dramas, movies, and TV shows list contains the best TV series, films of Sun Ning and the ongoing and upcoming shows. The list will be updated continuously, bookmark this list to get the latest tv shows of Sun Ning.
Sun Ning Dramas List
2023-04-01

#1

Urban, Family, Life

Qin Lan, Deng Jiajia

Su Fei and An Ning, who have very different personalities, are in sympathy with each other as Su Fei's family breaks up. The two single mothers form the "She Alliance" and "fight back"! They heal each other's emotional wounds and "unlock" new lives together.

2022-09-21

#2

Life, Drama

Zhou Yiran, Yang Xinming, E Jingwen

The drama tells the story of Zhao Sanyue, a post-95 makeup artist at a funeral parlor, who goes from being unknown about this profession to understanding life and death and learning about remains makeup by heart.

2022-02-23

#3

Urban, Romance, Family

Lei Jiayin, Yuan Quan

Jian Hongcheng, the son of Linshui City Agricultural Machinery Factory No. 2 director Jian Zhiguo, fell in love with the quiet and beautiful Ning You at first sight in college but was repeatedly rejected. It was not until Ning You married after graduation that Jian Hongcheng gave up. Jian Zhiguo was stabbed due to a verbal dispute with his employee Cui Hao in his early years, and his health has deteriorated greatly. In order to keep the contracting right of the factory for the young Jian Hongcheng, he forced his daughter Jian Minmin to marry his apprentice Zhang Lixin and temporarily take over the factory. However, Zhang Lixin secretly seized power and forced Jian Hongcheng to leave the country after his father's death. Years later, Ning You was betrayed by her husband and divorced decisively. Jian Hongcheng, who has made a fortune from nothing, learned that Zhang Lixin wanted to sell the land of the old factory to cover his debts. He did not want his father's hard work to be ruined and returned to his hometown to keep the land, so he reunited with Ning You. He finally learned the reason why Ning You repeatedly rejected him. Ning You is actually Cui Hao's daughter. Jian Hongcheng solved the mess left by Zhang Lixin one by one in accordance with the law, but Ning You's little brother, Ning Shu, kept making trouble. Jian Hongcheng and Ning You worked together to stop their irrational relatives, and face a lot of trivial matters, they felt the pain of middle age. Finally, they regained their understanding of each other and realized what they wanted to do with their lives.

2020-01-30

#4

Historical, Youth, Suspense

Roy Wang, Ouyang Nana

Five thousand years ago, after being suppressed, the Evil God, who had plagued the world, transformed into nine evil eyes and lurked in the great world, waiting for the time to resurrect. Five thousand years later, the nine evil eyes appear in the world one after another. Teenager Mu Chen befriends Luo Li, and by mistake connects with the Divine Beast Jiu You. They grow up together during the Battle of Mu Liu, the Black Dragon's siege of the Bei Cang Ling Yuan, and the battle of White Horse City. After the battle of White Horse City, Mu Chen took over the burden of avenging for the Dragon Clan and confronting the Evil God from the hands of Bai Long. After a series of adventures, Mu Chen defeated the Evil God, restored peace to the Great World, and grew to become the "Great Ruler" of the Great World. Mu Chen and Luo Li got together finally.

2019-07-24

#5

Youth, Sport, Friendship

Yang Yang, Jiang Shuying

Ye Xiu, a top player in the online game "Glory", was expelled from the club for various reasons. After leaving the professional world, he was taken in by Chen Guo, the owner of Xingxin Internet Cafe, and joined as a night-shift staff. With ten years of gaming experience, Ye Xiu does not intend to give up his beloved "Glory". Ye Xiu restarted his ID account "Jun Mo Xiao", holding an unfinished self-made weapon, Qian Ji San, and entered the game in the newly opened tenth district of Glory, starting his plan to return to the top. Ye Xiu met many new partners in the tenth district, formed a powerful team, and embarked together on the dream of the journey of glory.

2017-11-09

#6

Youth, School, Romance

Hu Yitian, Shen Yue

Chen Xiaoxi, a cute and lively girl, has been chasing after Jiang Chen, the boy next door since she was a student. However, in the face of Chen Xiaoxi's strong pursuit, the arrogant and cool Jiang Chen was not moved by it. After graduating from college, Jiang Chen and Chen Xiaoxi embarked on their respective career paths, turning from students to doctors and painters respectively. During their 19 years of growth, they have not wavered in their feelings for each other. After those years of pure and beautiful years, the cool Jiang Chen finally chose to face his heart and start a sweet love journey with Chen Xiaoxi.
Related Posts