The King's Avatar – Yang Yang, Jiang Shuying
The King's Avatar is a youth inspirational e-sport drama, directed by Shi Yi Yue, led by Yang Yang and Jiang Shuying, co-starring Lai Yumeng, Lai Yi, and Daisy Li.

The drama is based on the novel of the same title by Hu Die Lan. It tells the story of the top player Ye Xiu, after being expelled from the club, he didn't give up the dream of winning the championship, led a group of like-minded rookies, set up a professional team to regain the glory championship.
Details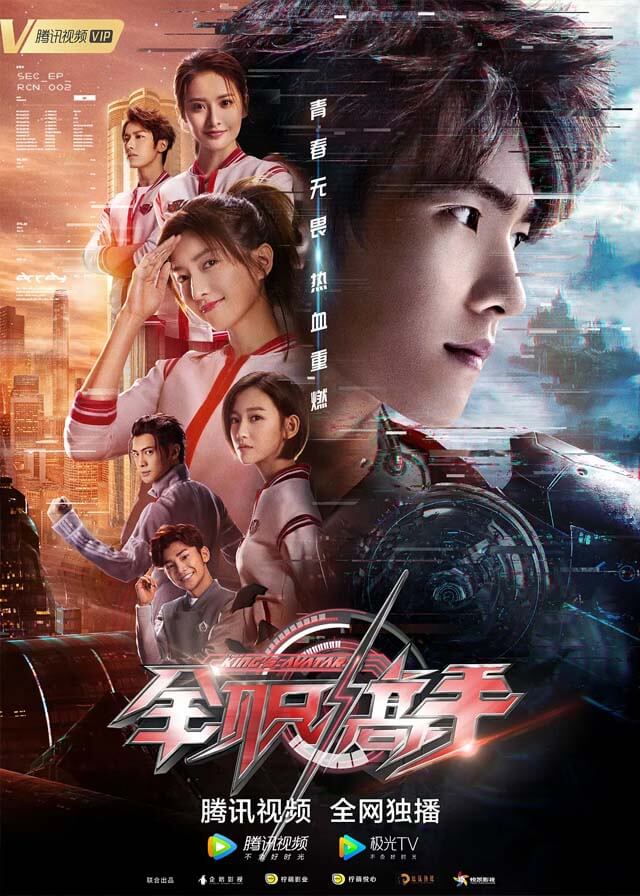 English Title: The King's Avatar
Chinese Title: 全职高手
Genre: Youth, Sport, Friendship, Action
Tag: Gaming, Esports, Smart Male Lead, Hardworking Female Lead, Boss-Employee Relationship, Teamwork
Episodes: 40
Duration: 45 min.
Director: Shi Yi Yue
Writer: Yu Yan, Zhou Miao, Bao Xu, Zhao Zhonghao, Li Zhen
Producer: Fang Fang, Yang Xiaopei
Product Company: Tencent Penguin Pictures, Linmon Pictures, Ningmengyuexin, Phneiox Entertainment, Yuekai Entertainment
Released Date: 2019-07-24
Watch On: WeTV, Netfilx
Subtitle:
English, Chinese, Thai, Indonesian, Malay, Vietnamese, Spanish, Portuguese
Cast
Synopsis
Ye Xiu, a top player in the online game "Glory", was expelled from the club for various reasons. After leaving the professional world, he was taken in by Chen Guo, the owner of Xingxin Internet Cafe, and joined as a night-shift staff.
With ten years of gaming experience, Ye Xiu does not intend to give up his beloved "Glory". Ye Xiu restarted his ID account "Jun Mo Xiao", holding an unfinished self-made weapon, Qian Ji San, and entered the game in the newly opened tenth district of Glory, starting his plan to return to the top.
Ye Xiu met many new partners in the tenth district, formed a powerful team, and embarked together on the dream of the journey of glory.
Reviews
You May Also Like
Related Posts
Chinese Dramas Like The King's Avatar

Yang Yang is Dating Wang Churan? The Media Revealed Their Relationship

What's Yang Yang And Zhao Lusi's Relationship?

Yang Yang's 5 rumored Girlfriend, Vicotria Song Was His Girlfriend?

Yang Yang, Dilraba: Is It Possible For them To Be In A Relationship In Reality?

What's Allen Deng Lun and Li Qin's Relationship? The Wedding Has Been In Preparation?

Yang Yang Was Involved In The Rumor Of Dating His Fan.

Xiao Zhan Ranked 1st, Wang Yibo 2rd - The Most Popular Chinese Actor in Thailand

Yang Yang Photos

Yang Yang, Dilraba: The Wedding Scene Of "Jing Tu CP" Was Exposed In Advance.

The Two Sweet Dramas Starred By Yang Yang, Ding Yuxi, Who Will You Choose?

Yang Yang Dramas, Movies, and TV Shows List

Jiang Shuying Dramas, Movies, and TV Shows List