The Rise of Phoenixes – Chen Kun, Ni Ni
The Rise of Phoenixes is a historical political and romantic drama directed by Shen Yan and Liu Haibo, led by Chen Kun, Ni Ni, Zhao Lixin, Ni Dahong, and Yuan Hong, co-starring Wang Ou, Bai Jingting, Zhang Xiaochen, Hai Yitian, Zhu Rui, Xu Hao, He Lei, Wang Ce, and Qu Gaowei, with Liu Mintao, Xiu Qing, Yu Mingjia, Yin Zhusheng, Hu Ke, and Li Jingjing in special appearances.

The drama is adapted from the novel "Feng Quan", which tells the story of the court's power and intrigue between Ning Yi, the son of the emperor in adversity of the Tian Sheng Dynasty, and Feng Zhiwei, the orphan of the former dynasty.
Details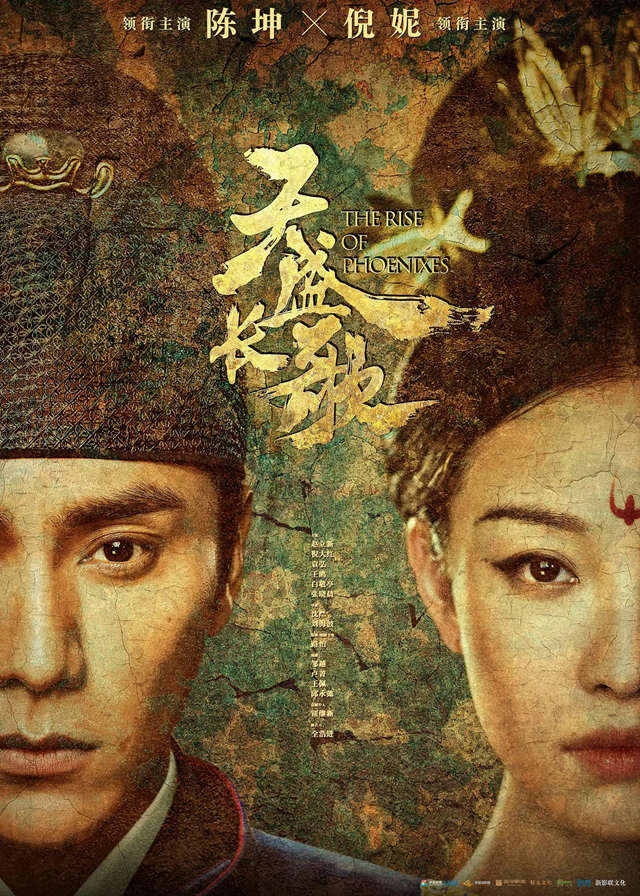 English Title: The Rise of Phoenixes
Chinese Title: 天盛长歌
Genre: Historical, Romance, Political
Tag: Power Struggle, Smart Male Lead, Strong Female Lead, Revenge, Gender Bender, Royalty
Episodes: 56(TV) / 70(DVD)
Duration: 45 min.
Director: Shen Yan, Liu Haibo
Writer: Lu Yi, Zou Yue, Lu Jing, Wang Pei, Qiu Yongyi
Producer: Niu Jixin, Quan Haojin
Product Company: SYNDICATION
Released Date: 2018-08-14
Boradcast Website: Netfilx
Cast
Synopsis
Feng Zhiwei, the daughter of the Phoenix Marshal, was ostracized in the Qiu family because she was an illegitimate daughter, and was later framed and expelled from her family.
In order to survive, Feng Zhiwei disguised herself as a man and entered the Qingming Academy, where she became a whiz with her amazing talent.
With a heart to serve the country, she supported the ruler, and clarified justice, and achieved a great career. Meanwhile, she discovered the secret that she was the orphan of the previous dynasty.
With the pressure of national enmity and family hatred, Feng Zhiwei once turned against his beloved Sixth Prince Ning Yi, and his friends and relatives were also in danger.
When the truth of the shocking conspiracy was revealed, Feng Zhiwei finally put aside her obsession with revenge and chose to save the people of the world, and chose to let those who love her no longer be burdened by her and be able to pursue their own happiness.
For the sake of her family, her relatives, and her lover, Feng Zhiwei sacrificed herself and lived in seclusion.
But with the help of her best friend, she also eventually harvested her own happiness and lived an ordinary and peaceful life with her lover from then on!