Game of Wisdom – Qin Hao, Wan Qian
Game of Wisdom is an urban emotional drama directed by Han Xiaojun, starring Qin Hao, Wan Qian, Tian Yu, Zhang Meng, and Tan Kai.
Through the dramatic history of the struggles of several generations, the drama embodies the spirit of the Chinese manufacturing industry's courage to innovate under the new test of the market economy.
Details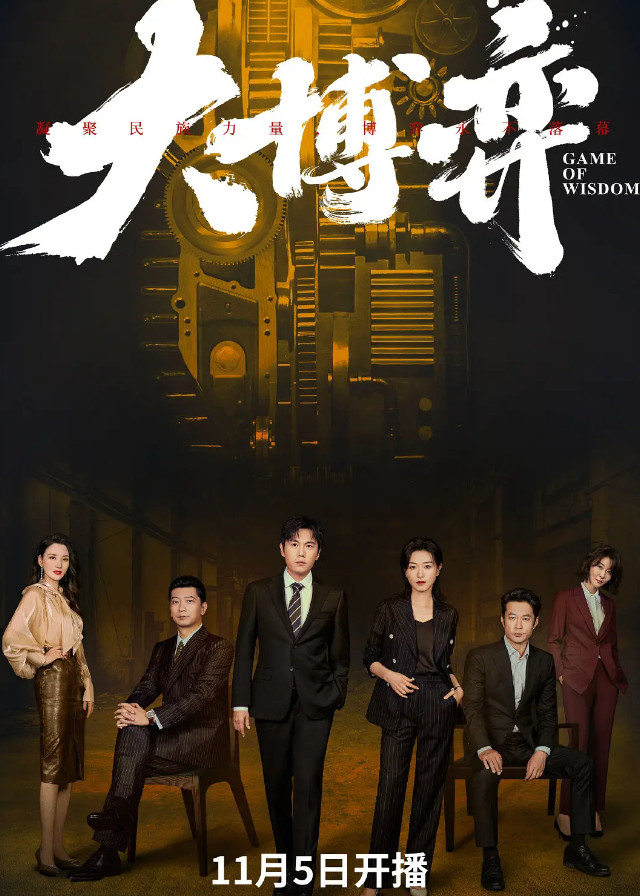 English Title: Game of Wisdom
Chinese Title: 大博弈
Genre: Urban, Romance, Business, Drama
Tag: Workplace Setting
Episodes: 40
Duration: 45 min.
Director: Han Xiaojun
Writer: Zhou Meisen
Product Company: Tencent Penguin Pictures, YOUHG MEDIA
Released Date: 2022-11-05
Boradcast Website: China Zone
Cast
Synopsis
When the North Machinery Company was about to go bankrupt due to poor management, Sun Heping, who was the general manager of overseas sales in Southeast Asia, was urgently recalled to take up the position of factory manager.
With a strong sense of market awareness formed through years of working in the international market, Sun Heping led North Machinery to join the Han Zhong Group, helmed by his old classmate Yang Liu and made drastic changes to the company.
After a few years of development, North Machinery, once on the verge of bankruptcy, was reborn and successfully listed in Hong Kong.
In order to realize the dream of a complete heavy vehicle and to really make North Machinery stronger, Sun Heping actively sought to acquire Hong Xing Heavy Duty Truck, which was controlled by his old classmate Liu Biding but was fully blocked by Yang Liu.
Yang Liu thought that Han Zhong Group, not North Machinery, should become the world's heavy vehicle assembly company.
The three former classmates, three entrepreneurs full of dreams, play a thrilling game to achieve the long-term development of China's heavy vehicle industry, and finally, contribute their "light and heat" to the dream of Chinese manufacturing from different angles.