Mr. & Mrs. Chen – Guan Xiaotong, Elvis Han
Mr. & Mrs. Chen is a spy drama directed by Jiao Yongliang, led by Guan Xiaotong and Elvis Han Dongjun, co-starring Tian Lei, Lu Zizhen, Jiang Yi, Wang Xiuzhu, and Liu Haikuan, with Tan Kai, Zhang Meng, and Zhao Yihuan in special appearances.
The drama tells the story of former lovers Zuo Shuangtao and Chen Jiaping, who are accidentally reunited and regain their love and pursue the same beliefs in the world of espionage.
Details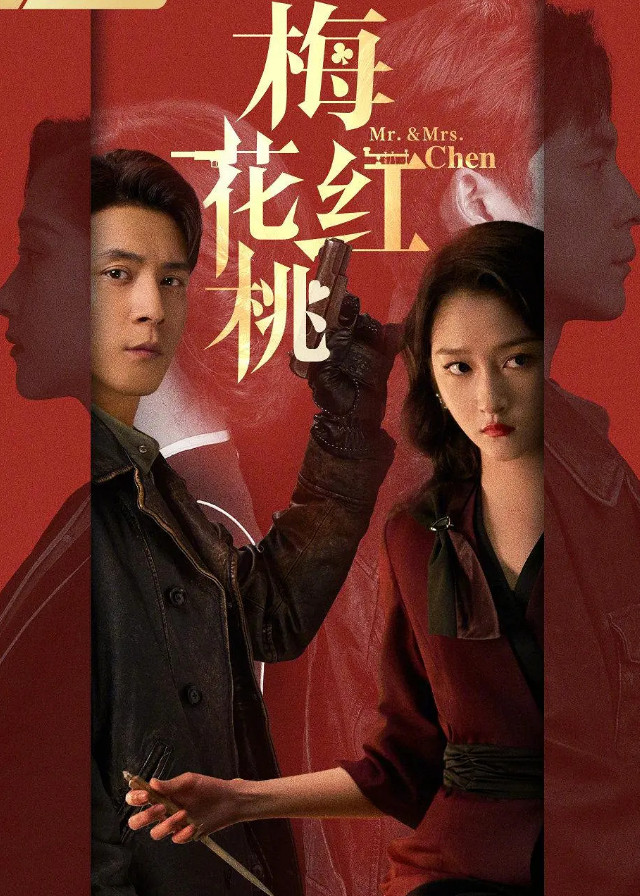 Cast
Synopsis
In 1940 Shanghai, Chen Jiaping, an underground member of the Chinese Communist Party codenamed "Mei Hua Si", is on a mission when he runs into his former fiancée Zuo Shuangtao at a critical moment when he is almost exposed.
At this time, Zuo Shuangtao is already a spy of the Kuomintang military system and is looking for a way out of her predicament after a failed assassination mission.
They are both unaware of each other's identities as spies and rely on the tacit understanding to cope with the Japanese's close scrutiny, and eventually pass through as a couple in a shocking manner.
The Japanese then force they to marry out of suspicion that they are disguised as a couple, and Zuo Shuangtao enters the merchant's office as a result of the scheme.
Afterwards, Chen Jiaping has to complete his mission, deal with the identity crisis that he has not been able to eliminate, and test Zuo Shuangtao's true identity at the same time!
The struggle becomes more and more brutal. Eventually Jiaping discovers that Shuangtao is an spy of the military junta, "Hong Tao Wu", while Zuo Shuangtao discovers that Jiaping is a Chinese Communist spy, "Mei Hua Si".
After learning more about the attitudes and contributions of the two parties, Zuo Shuangtao, inspired by her communist beliefs, eventually chooses to fight with Chen Jiaping.
They go through trials and tribulations to complete their arduous mission under the leadership of the Party organisation and embark on a new journey together.