Siege in Fog – Elvis Han, Sun Yi
Siege in Fog is a family romantic drama directed by He Shupei, starring Elvis Han Dongjun and Sun Yi, Alex Fong, Hao Zejia, Xu Zhengxi, Zheng Luoqian, and Zou Tingwei.

The drama is based on the best-selling novel "Mi Wu Wei Cheng", which tells the story of the love-hate relationship between Qin Sang, a young girl who aspires to freedom, and Yi Liankai, the son of a powerful warlord.
Details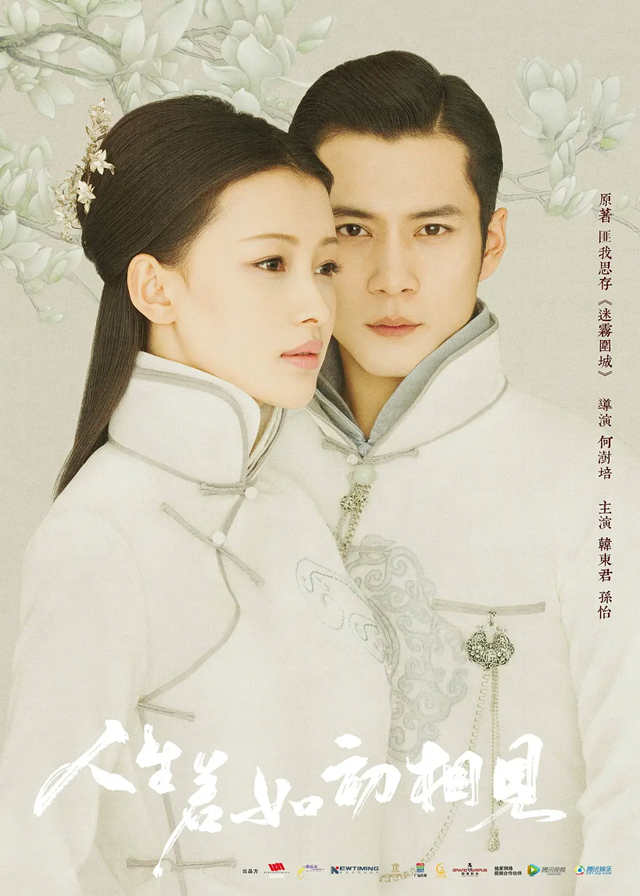 English Title: Siege in Fog
Chinese Title: 人生若如初相见
Genre: Family, Romance, Military, War
Tag: Arranged Marriage, Power Struggle, Male Chases Female First, Forced Marriage, Chinese Republican Era, Love At First Sight
Episodes: 50
Duration: 45 min.
Director: He Shupei
Writer: Jiang Dongyan, Wu Yao, Zhao Shi, Zhang Han
Producer: Wang Xi
Product Company: WANMEI SHIKONG CULTURE
Released Date: 2018-03-02
Broadcast Website: Viki
Cast
Synopsis
When Qin Sang was 7 years old, she saved 14-year-old Yi Lian Kai, the third son of Jiangzuo officer, Yi Jipei.
Since then, Yi Liankai had been secretly attracted to her, but unfortunately, Qin Sang did not know about it.
Ten years later, the Qin family was framed and the family was in decline. Qin Sang had to marry Yi Lian Kai, who was full of joy but found that Qin Sang was so "cold" to him.
At that time, the separatist regime made people unable to live well, so Yi Jipei wanted to revive the country and gave the important task to Yi Liankai, asking him to sacrifice himself for the great work.
In order to protect his father's will and realize his heroic ambition, Yi Liankai buried his love for Qin Sang in his heart and had several duels with the Murong family.
At the same time, Qin Sang's first love, Li Wangping, returned home from his study tour and learned that Qin Sang was forced to marry into the Yi family. He secretly lurked in the Yi family and prepared to join hands with the Murong family to defeat the Yi family and take back Qin Sang.
In the battle of Fu Yuan, Yi Liankai sent Qin Sang out of the city and died in the gunfire of the Murong family in order to guard the last position of the Yi family.
Reviews
You May Also Like
Related Posts